Increasing engagement on Facebook can be difficult, time consuming, and stressful. The main challenges arise while looking for enticing content to post. When the challenges become too difficult to overcome, it's time to change strategies. Instead of posting original content, share existing content to save time and reduce stress.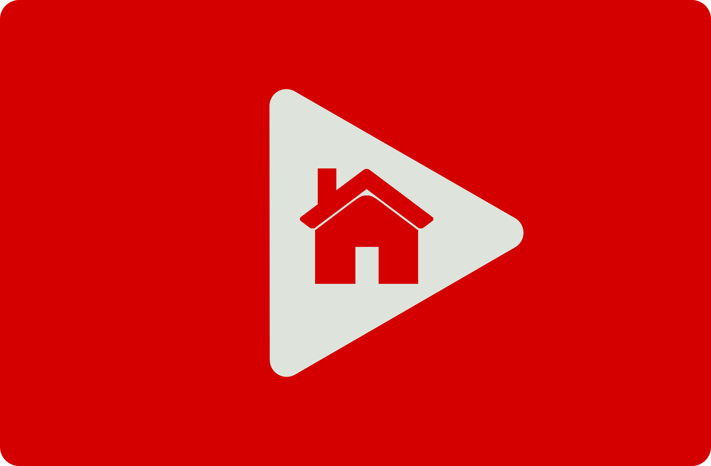 In this article, I will introduce 10 entertaining videos about real estate, homes, and houses. I encourage you to share the links on Facebook to increase engagement and start a conversation with your followers.
1. DIY Miniature Modern Party Home (with Real Swimming Pool)
The construction of miniature models have always interested me, especially ones for homes. This YouTube channel, Tiny Little Things, creates a lot of these cool miniature videos and some of them aren't related to homes. Check it out and share it on Facebook!
2. 11 REAL HOUSES Inspired by Cartoons | LIST KING | 10 real houses inspired by cartoons
Some kids dream about living in the same home as their childhood cartoon heroes. Some of these kids never grew up and have validated their dreams by making life-size replicas of these cartoon homes. From the Simpson's home on Evergreen Terrance to the Flintstones, this video covers popular US cartoon homes.
3. What's Inside of the White House?
The White House is the most iconic and well known US residency in the world. Most of us know what the outside looks like but have you ever wondered what the inside looks like? In this video, you will learn how the layout of White House and the activities that go on in each room.
4. The Incredible Homes of The Richest CEO's
Billionaires live a life that the average person cannot even imagine. So what does that look like? In this video, we get introduce to the homes of billionaires like Jeff Bezos of Amazon and Bill Gates of Microsoft.
5. Primitive Technology: Wattle and Daub Hut
How did people make homes before civilization existed? Learn how to construct a home from natural raw materials like branches and mud.
6. Recycled Homes
As pollution becomes a major global issue, innovators are looking for new ways to recycle trash. In this 60 second video, you will learn how environmental entrepreneurs are converting trash into homes.
7. Woman Creates Custom Lego Replicas Of Homes
This amazing woman creates replicates of homes from LEGOs! How cool is that?
8. E73 3D Printed Homes Can Be Constructed For $4,000
Building a home can be very time consuming and require a lot of manpower. This video shows you how 3D printers are changing the construction game.
9. Homes for Everyone
Affordable housing is a growing issue in America and it's causing some entrepreneurs to think outside the box. In this video, a Utahan addresses homeless in Utah and his plan for getting people off the streets.
10. The Mars Homes That Nasa Awarded $500,000
Don't worry if you can't find a home on Earth because an architect has designed your next Mars home. If the world ends, this futuristic home could be your last chance of becoming a homeowner.
---
Not sure what your email follow up cadence should look like for new leads? Take a look at our free email script template.