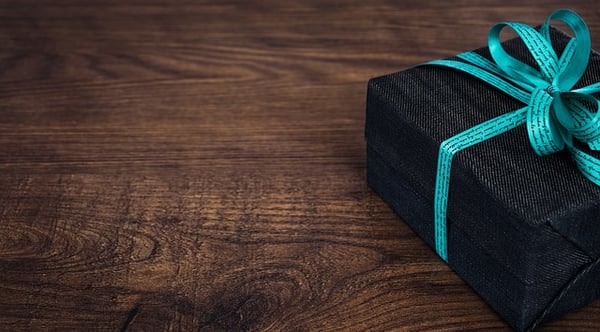 Ideally, your relationship with your clients will continue far past their closing date. The age old tradition of providing your clients with a housewarming gift is one that remains tasteful and professional today. What has changed, however, is the wealth of new technology and gift options as your fingertips. Next time you find yourself at a loss for good ideas, try changing up your normal gifts and experiment with something new!
Here are 10 real estate housewarming gifts your clients will love.
1. Local Maps
Often your clients are new to the area and who doesn't loves the chance to learn a bit of local history? Visit your local antique shops or look online to find a local treasure your clients will love.

Purchasing Options:
Old Maps Online
Historic Map Works
2. Painting of Their New Home
A very thoughtful and personalized gift option is a commissioned one-of-a-kind painting of the new abode. It's also a great way to support local talent.
3. Nest Thermostat
Technology is one of the top requests for new homes. The Nest Learning Thermostat is an affordable way to bring a touch of new technology to your client's home.
Purchasing Options:
Amazon
4. Potted Plants
Often new homes need a little personal touch to have that finished feel. Potted plants are a thoughtful gift for the new home owners and can be enjoyed on the porch or in their new backyard.
Purchasing Options:
Lowes
Home Depot
5. Gift Card to Local Restaurant
A move is a great time to learn more about the local area and all it has to offer. This typically includes visiting local shops and experiencing the dining options in the area. Gift cards are a great way to allow the new homeowners to enjoy a night out on the town.
6. Interior Designer Appointment
You likely already have relationships with local interior designers and decorators in your area, now is a great time to support their business. Take the stress out of making your client's new house a home with a few interior designer appointments to get them started.
7. Bar Kit
Another great option for the new homeowners is to jazz up their entertaining with a new bar kit. It's a fantastic way to toast and congratulate your clients with a thoughtful gift.
Purchasing Options:
Amazon
Bed Bath & Beyond
Bar Products.com
8. Ring Doorbell
Securing the home front is another priority of new homeowners. Combine this with a love of new technology and the Ring doorbell is a top choice. This smart phone enabled doorbell allows you to speak, hear and see people at the front door from your computer, tablet or phone.
Purchasing Options:
Ring.com
9. Amazon Prime Subscription
Amazon remains the online shopping king and new homeowners will inevitably need to shop for their new home. Purchase an Amazon Prime subscription to save money on their shipping and treat them to a variety of Amazon benefits.
Purchasing Options:
Amazon Prime
10. Pet Product Subscription
For the animal loving client, a pet subscription box can be a fun way to welcome their four-legged family members to their new home.
Purchasing Options:
Barkbox
Cat Lady Box
No matter which option you choose, showing new homeowners that you care and wish them happiness and comfort in their home is a great way to form lasting relationships that will continue far past closing.
Looking for new content to share with your leads on Facebook? Download our free 5 days of Feng Shui shareable posts!