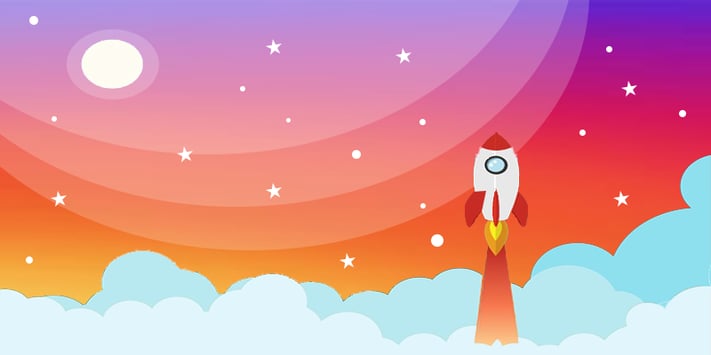 In this article, I will share 12 Instagram tips that every real estate agent should follow. These tips include best practices to grow your Instagram audience, increase engagement, optimizing posts, and general strategies to improve your real estate account on Instagram.
As you may know, Instagram is a visual message sharing app. It gives users an online platform to share photos and videos to friends, communities and to the public. Instagram is the perfect social network for residential real estate agents because it gives them the power to share their listing albums and videos, discover new leads, build and sustain relationships, initiate conversations, and countless other benefits - to one of the largest online social networks in the world. All of these benefits are attainable for every agent if they work the Instagram system correctly. If you want the incredible benefits real estate agents can harness from Instagram, follow and practice the tips below:
Download the 2020 Instagram Guide for Real Estate >>>
1. Follow the 80/20 rule when posting
When it comes to inbound marketing, content is king. So, when it comes to content, you must play by the king's rules. The 80/20 rule offers guidance for posting content on to social media. 80% of the content should help, educate, or entertain your consumers, and only 20% of the content should be selling your real estate service. Too much salesy talk can turn off your consumers - use this help-first, sell-later strategy to keep them coming back for more. Put yourself in your consumer's shoes. Would you like to see listing posts all the time? Or would you like to see useful information that helps you in your home buying process? I'd pick the latter, wouldn't you?
2. Create a theme among your photos
You can create your own style by creating a theme among your photo and video posts. To achieve this, just use the same filter on all of your posts. There are more than 20 filters that you can access on Instagram, so choose one and stick with it. Not only will your photo look more attractive, they will be easier to identity by your followers and it will make your picture grid on your profile look more aesthetically pleasing.
3.
Use photo editing apps to touch up photos
Instagram is really easy to use. All you have to do is point your mobile phone, snap a picture, add your filter, and share it. With that being said, it's not always convenient to edit your photos on a computer. Don't worry, there are apps that allow you to edit the photo on your phone, like Facetune. Facetune allows you to add patches (to remove blemishes or unwanted people, whiten your teeth, smooth skin, and warp your image. It's an incredible photo editing app. It's definitely worth the $1.
4.
Tag people who help you with the picture
Give credit where credit is due. That means, if someone took the photo you're posting, give them credit by tagging them in your post. If someone helped you stage a home and you're sharing a photo of it, tag them. If your referral is from a friend, tag and thank them. If you and a lender and you both jumped through fire hoops to get your client a loan, tag and thank them. You can see where I'm going with this, right? Instagrammers love tagging their friends because it increasing awareness for their account - you should too.
5. Always u
se hashtags
Use hashtags on your every post and every story. Why? Because users can follow hashtags, which means it'll show up automatically on their feed - growing your audience organically. You can use up to 50 hashtags per post, so use them wisely. The best way to do this, is to research real estate hashtags and create a list of hashtags in your notes on your phone. When you're ready to post, open your notes and copy that list into the caption of your post. You can also post it in the comments of your post.
According to best-hashtags.com article, the following is a list of the top 23 real estate hashtags: #realestate #realtor #realestateagent #home #property #forsale #investment #realtorlife #dreamhome #interiordesign #realestatesales #realestateforsale #realestateexperts #realestategoals #realestatenews #realestatetips #realestatemarket realestatephotography #realestatebroker #openhouse #homesweethome #sold #ghfyp.
6.
Always include a locations tag
When Kevin Systrom and Mike Krieger were first creating Instagram, they realized it wasn't enough to just share a photo online, that being able to share the location of a picture provided huge value to their users. Why? because people always want to know where it was taken. That's why you should always include a location tag on all of your Instagram posts and Stories. In addition, location tags archive the photos with its tag which people like to explore. When I travel or vacation to a new location, I will go on Instagram and research photos based on their location tag. When I do, I discover things to do, places to visit, restaurants with delicious food, and more. Home buyers use the same research process, so why not add your listings there?
7.
Try to post a photo or video every day, but only if it provides value to your followers
If you can't post a photo everyday, try to share a Story – again, only if it provides value to your followers. This will help you stay top of mind with your audience and provide as many opportunities to grow your account organically (if you include hashtags). If you can't do either, try to comment on at least 10 posts on your feed, locations tag or hashtag.
8.
Shoot your Stories vertically and add stickers
Since people hold their phones vertically, you should shoot your videos vertically too. Add stickers to Story once you've uploaded it to Instagram. You can add donation stickers for fundraising, quiz stickers to test real estate knowledge, countdown stickers for open houses, question stickers for your audience to learn more, poll stickers to gain insight, emoji slider stickers to measure likability, location stickers, hashtag stickers, and more. This is make them more fun, appealing, and interactive which increases engagement and reach on your Story.
9.
Reply to comments
No comment should go untouched. If someone engages with your content, you must engage back. That can be as little as saying, "Thanks!" or replying with an emoji. Not all comments have to be replied to though. Sometimes the bare minimum - liking their comment - is good enough.
10.
Follow people who follow you
When someone follows you, follow them back. It creates a mutually relationship that will hopefully turn into a lead. You should like a few of their recent photos after you've followed them back. Then leave a compliment comment on one of their recent photos - something like, "This is so cool!" or "Nice photo!" Finally, send them a video follow up. Ask them how they found you, let them know you're an agent, and that they can direct message you for any questions. This strategy will start a conversation and help you gather information about how your new followers are finding you.
11. Switch your account to business
Switching your Instagram account from personal to business will unlock powerful features. With a business account, agents can include a CTA button on their profile - like "Call Now." You can also include a link to your website on your Stories once you've acquired 10K followers. The most important feature that you can unlock are Instagram Insights, I'll get into that next.
12. Review your analytics
The best way to learn about and improve your Instagram account, is to analyze the Instagram Insights. This section will show you the best days and times to post - based on past posts. It will also tell you your audience demographics like age range, gender, city locations, growth, reach, impressions, interactions, profile visits, CTA pushes, as well as post, stories, and promotion stats. Use this information to adjust your Instagram strategies and to determine if you are reaching the people you want to reach.
Instagram is the social media network that acquired 500 million users the fastest. It's a powerful tool for residential real estate agents that want to capture, nurture, retain, and convert their fans into leads. When using Instagram, remember to follow the 80/20 rule when posting, create a theme among your photos, use photo editing apps to touch up photos, tag people who help you with the picture, always use hashtags, always include a locations tag, try to post a photo or video every day, but only if it provides value to your followers, shoot your Stories vertically and add stickers, reply to comments, follow people who follow you, switch your account to business, review your analytics. If you do, you'll be starting conversations that evolve into long-term relationships in no time.
---
Ready to start growing your social media presence?

Request a FREE DEMO to see how Z57 can help you grow your business.