With never-ending paperwork, flaky clients, and competing deadlines, being a real estate agent can be really stressful. To help you get through the stress and struggles, here are 15 hilarious tweets from real estate agents on Twitter!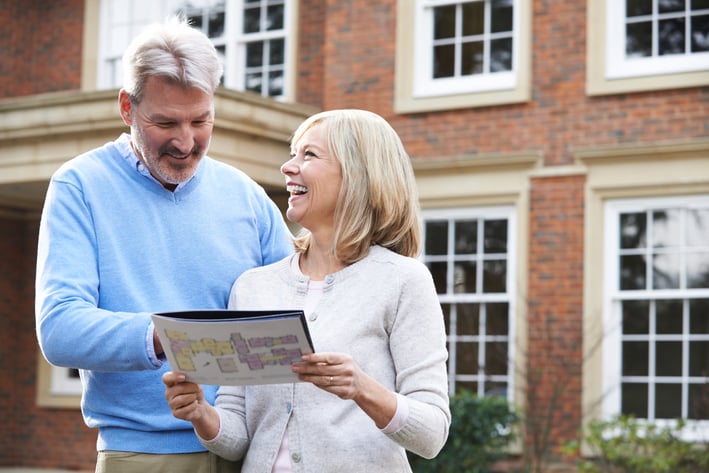 In this article, I share 15 hilarious tweets from #realestatehumor
1. Children have started texting about real estate and we've decoded their messages! Don't forget about IRL = Incredibly Reliable Lender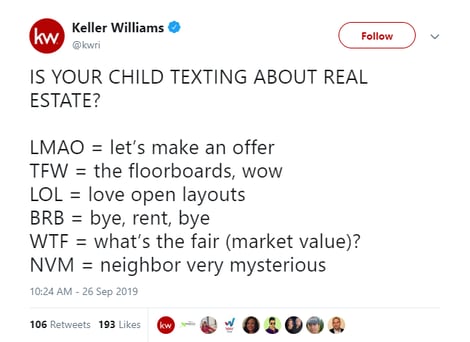 Source: @kwri
2. Here's another one...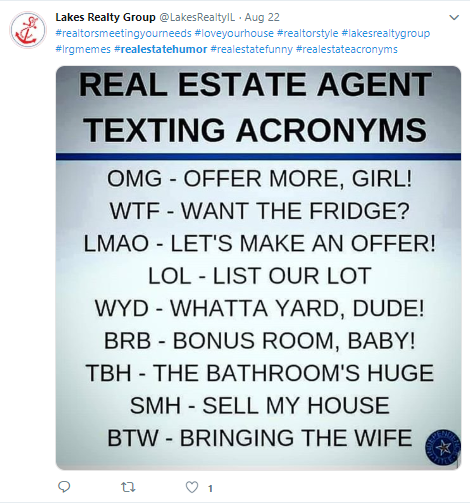 Source: @LakesRealtyIL
3. They said real estate has a lot of similarities to dating...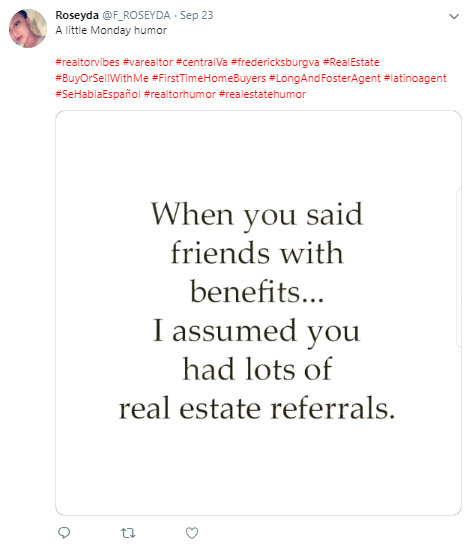 Source: @F_ROSEYDA
4. How can an amateur squirrel trainer and an dog translator buy a house with a $5 million budget?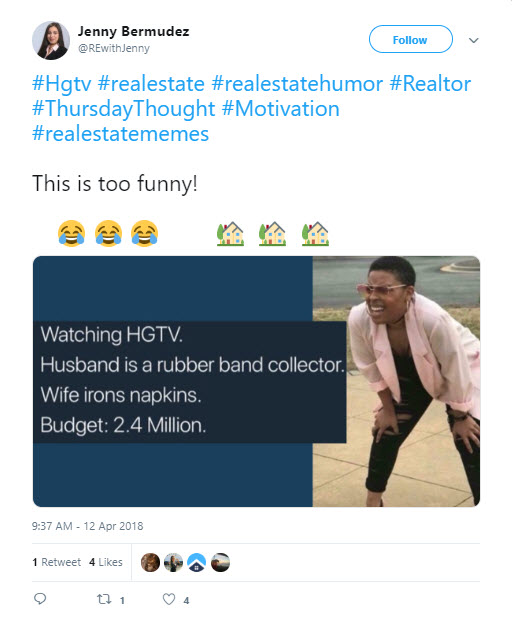 Source: @REwithJenny
5. You had me at 2 Pokestops!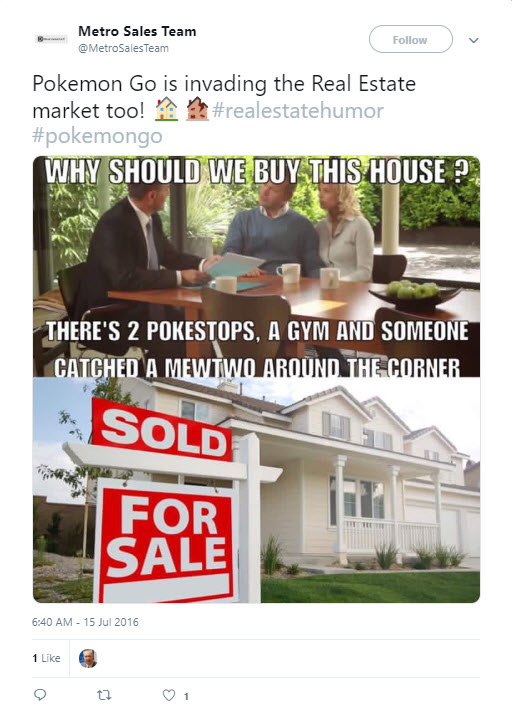 Source: @MetroSalesTeam
6. Sometimes a buyer is perfect for the listing and sometimes a listing is perfect for the listing agent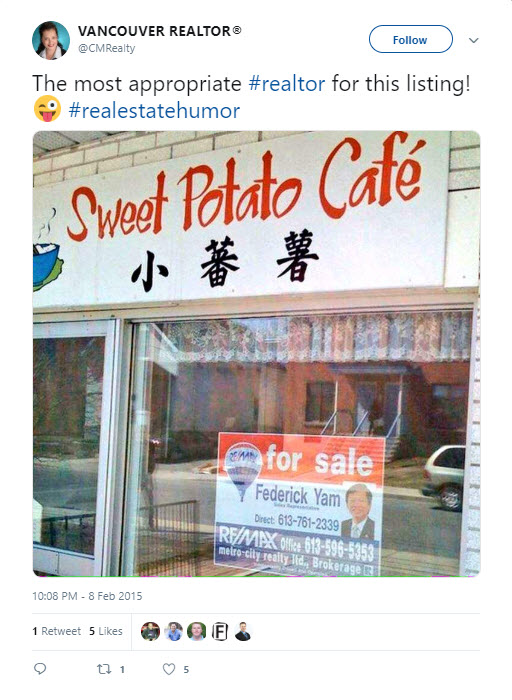 Source: @CMRealty
7. When your client thought they'd buy a home after 3 showings because they watch Fixer Upper everyday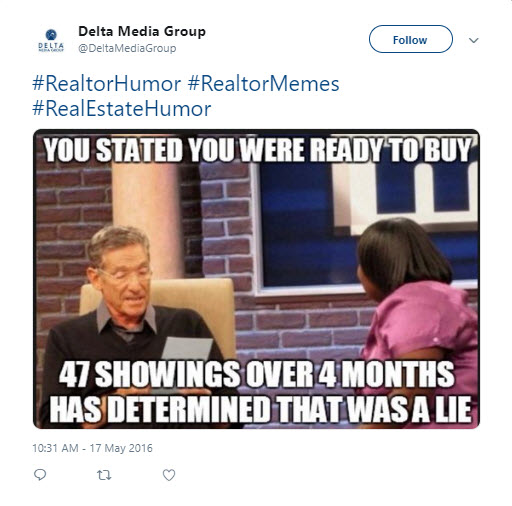 Source: @DeltaMediaGroup
8. The way to anyone's heart is through their stomach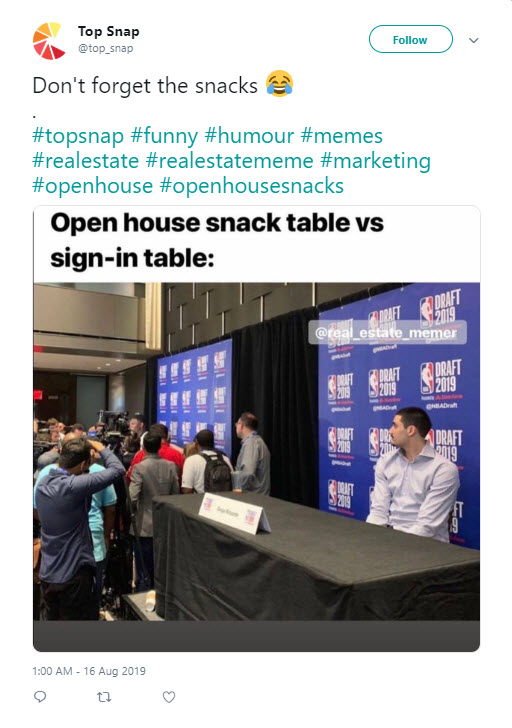 Source: @top_snap
9. When someone switches the home selling difficulty to expert mode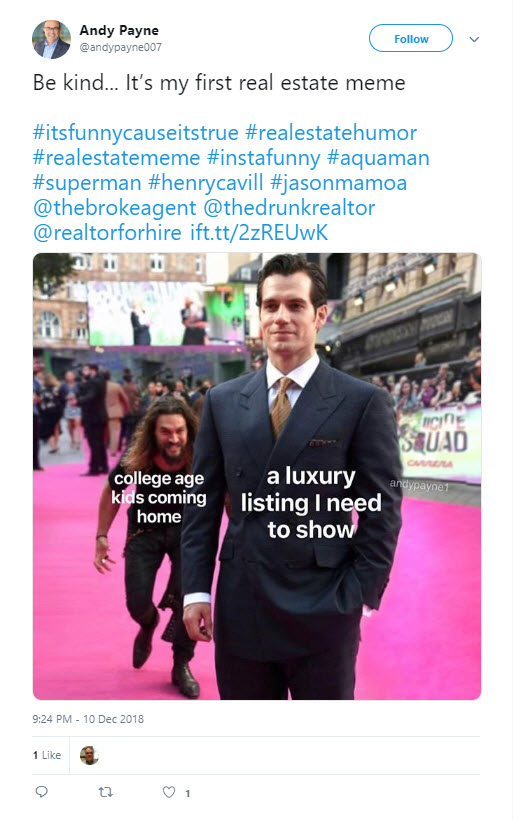 Source: @andypayne007
10. I'll give you 2 options, me or other me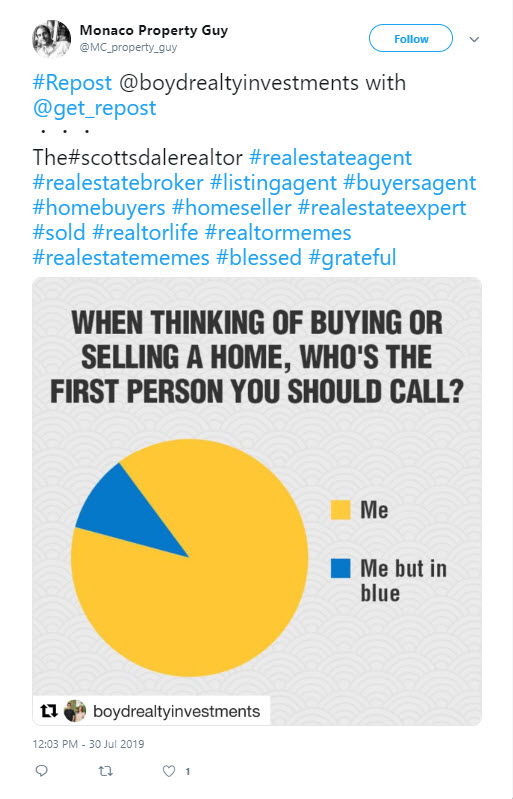 Source: @MC_property_guy
11. Amenity: Grandma - Built in 1945. Energy efficient cookie maker with tons of positive reinforcement feedback. Requires minimal maintenance. 2 year warranty
Source: @ThePNWteam
12. Tis the season for not haunted homes!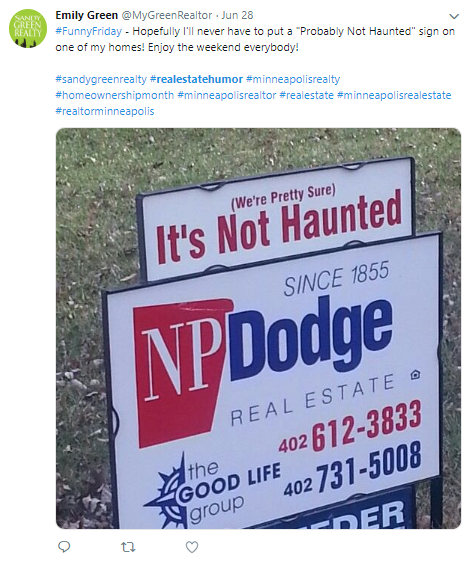 Source: @MyGreenRealtor
13. Is it cause of the windows or the walls?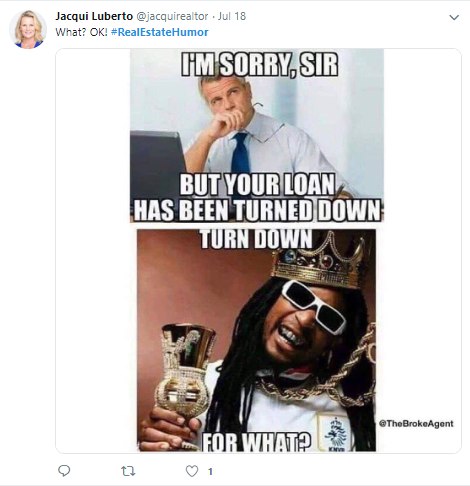 Source: @jaquirealtor
14. I'm a dog person, but this one hit my funny bone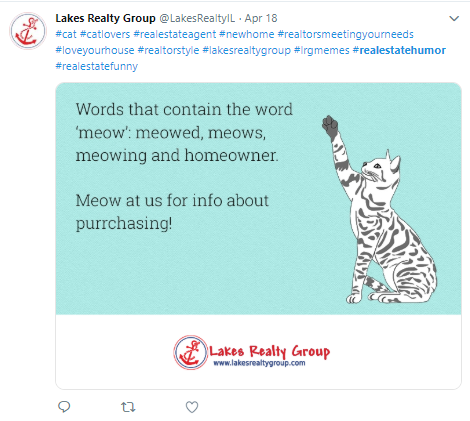 Source: @LakesRealtyIL
15. How far will you go to show a home this winter?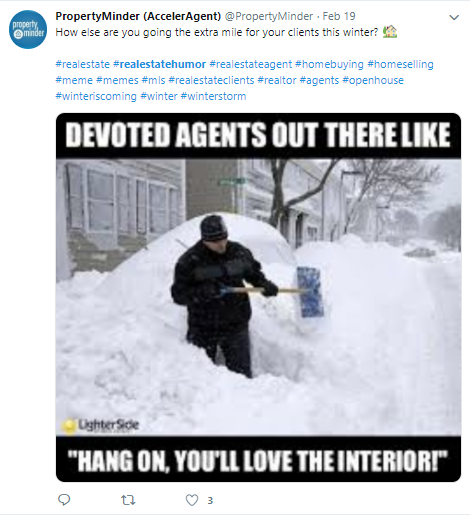 Source: @PropertyMinder
The life of a real estate agent can be quite stressful, so I hope these tweets gave you a nice chuckle. Looking for more laughs and posting inspiration? Check out the #realestatehumor thread on Twitter!
---
Looking for new ways to generate, nurture, and convert new leads?

Request a FREE DEMO to see how Z57 can help you generate new listing leads.