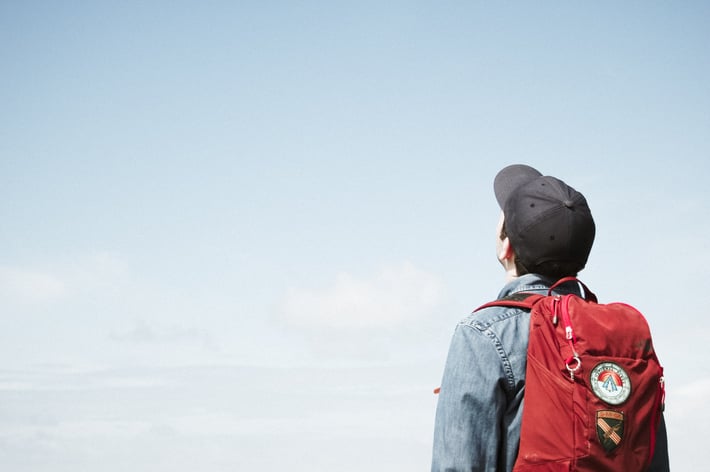 In this article, I will share 4 complimentary-downloadable real estate tools to help real estate agents grow their business:
It's that time of year again. Kids are going back to school. This means parents now have more time to look at houses. Or maybe they want to renovate and list their home in the winter? Consumers are getting used to the "back to school" marketing, so why not sneak some of your own real estate marketing in there?
Here are 4 Downloads to Generate Real Estate Leads
1. Instagram Poll Posts
Having a good Instagram feed is great and all, but if you truly want to convert your followers into real estate leads then Instagram Stories are where it is done. Using these poll posts, you can measure which of your followers are the most engaged. The more engaged they are, the more likely they are to convert into a real estate lead or give you a referral.
2. Benefits of Home Ownership Infographic
Perhaps you are trying to target first-time home buyers? Maybe that prospect that is still living the college lifestyle and is renting their home. Don't let them make the financial mistake of giving money to a property owner, instead let them BE the property owner and build equity early. Share this infographic to your sociFacebook suddenly stops working tomorrowal channels or via email to turn those renters into home buyers.
3. Email Marketing Guide
If Facebook suddenly stops working tomorrow, you should know that email marketing will always be there. Keeping an email list of your real estate leads is essential, especially if you ever move to another company in the future. Keep those leads nurtured. Not sure where to start? Well how about with this guide:
4. 2019 Lead Generation Calculator
We are nearing the end game of 2019. Are you on track to reach your income goals with your real estate career? This Lead Generation calculator will help you determine just that. What is your desired income, what is your typical closing rate of online leads, and how many real estate leads will you need to generate to ensure your business is thriving? Click the button below for your free real estate lead generation calculator.
---
Need one last FREEBIE? Click below for a FREE trial of our auto-poster tool.