Most social media marketers will tell you that you need to start a Facebook Group because this is the best place to cultivate business. While there is truth in that, you don't necessarily need to start one yourself. It's possible to generate real estate leads without having to build anything from scratch.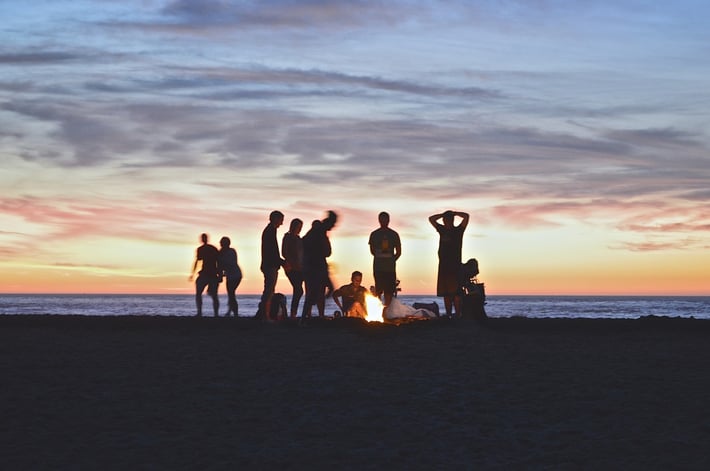 This is How to Generate Lead with Non-Real Estate Facebook Groups
1. Join a Local Group You Have a Genuine Interest In
With the rise of influencers using their following to grow a profit, people have become quicker to when a person is not authentic. Instead of joining a Facebook group that is likely to contain people likely to buy or sell a home, like rental or yard sales groups for example, joinng a group you have an interest in. Local Dungeons and Dragons meetups, Hunting and Fishing groups, Gardening groups, DIY groups, Photography groups - really anything you have an interest in. You will find more fulfillment and will be more likely to actively participate.
2. Build Relationships
Don't just be a lurker in that group, but actively start and contribute to the conversations occurring within that group. Keep in mind you are in those groups to build relationships, not sell your real estate services. Treat them like you would want your own friends to treat you, if all your friends were cars salespeople.
3. Add New Friends
Ultimately you will be creating genuine connections in this group through your shared interest. In order to expand your sphere of influence, you will want to add these people as friends. At this point, you aren't adding random people - but people you have had meaningful conversations with. By adding them as friends, you can continue the conversation outside of the group. The more people you have within your sphere, the more people you can potentially do business with.
4. Move Them Into Your Lead Funnel
From here, you can treat them like you would friends or family. They are a great source of referrals and re-shares of your real estate content. Keep in touch with them and share your own real estate content to remind everybody you are still in the business. It might sound like work, but I assure it's not. It's you connecting with people around something you love.
What's real work is maintain paid Facebook ads and a content posting schedule. You are better off handing that off to professionals.
---
Why not try PropertyPulse's FREE Autoposter trial?