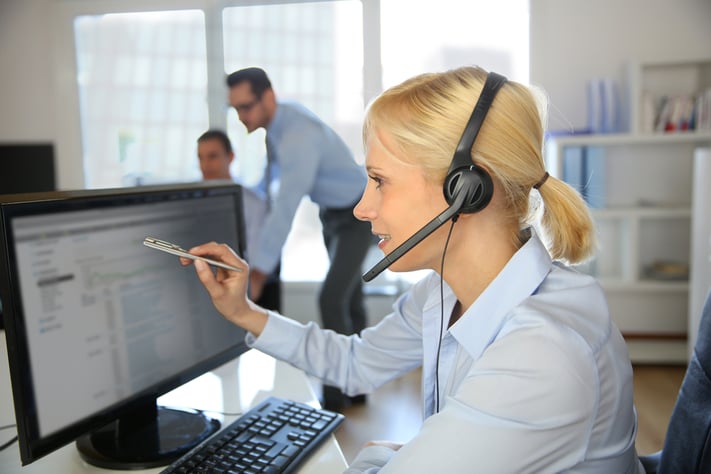 In this article, I will share 44 Instagram video ideas that real estate agents can use to increase engagement, initiate conversations, and grow their Instagram audience.
Instagram is the perfect social media network for real estate agents because it relies on a variety of visual content. A video on Instagram can be shared as a post, story, highlight or a message and they can have effects like a time-lapse, stickers or a boomerang. Video will continue to dominate social media content and with so many video formats and effects, there's no excuse to join in on this "new normal". To help you get started, I've compiled a list of Instagram video ideas that real estate agents can use as inspiration to develop their own videos for Instagram.
1. Share How To Videos
Show your Instagram audience the steps involved in processes related to real estate. You can educate potential clients by explaining the process and simplifying it. How to's are also great ways to demonstrate your real estate expertise which builds credibility and trust with your viewers.
How to buy a home (For First-Time Home Buyers)
How to sell a home (For First-Time Home Sellers)
How to buy and sell a home at the same time
How to get pre-qualified for a home loan
How to get pre-approved for a home loan (Or the differences between pre-qualified or pre-approved)
2. Showcase Your Active Listings with Video
Your listings are like your products, showcasing them on Instagram with video will have a bigger impact than a picture. With a video listing, you can immerse viewers in the listing and be more compelled to act. You should do a brief walkthrough of the listing and go into more detail and escalate each room.
A walkthrough of your listing (You're not involved)
Guide views through a walkthrough of your listing (You're hosting the video)
A talk about an outstanding feature of a home (ie: the master bathroom, kitchen, or backyard)
Escalate each room in a home

Living room
Kitchen
Dining room
Bedroom
Bathroom
Backyard
Garage

Walk around the neighborhood and record what you see
Drone footage of your listing
A Google Maps zoom-in on the home
A Google Maps video exploring proximity to businesses, parks, restaurants, etc.
3. Demonstrate Your Expertise and Services
Creating videos that showcase your services will prove that you're a competent real estate agent and support a consumer's decision to hire you. These types of videos will increase trust and credibility with your viewers making them more likely to work with you.
Perform your 30 second elevator pitch
Record one of your real estate workshops

First-time home buyers
Home sellers

Share video testimonials from past clients
Video of your client and you celebrating a closing
4. Give Viewers a Behind the Scenes Sneak Peak Video
Some people are curious about your work and the aspects involved. Behind the scenes videos allow viewers to see what it takes to be a real estate agent and gives them an intimate experience about your life. A behind the scenes video that shows the amount of work you do is more effective than just saying real estate is a lot of work.
Of you setting up an open house
Of you during an open house as people walk around the home
Of you during a lunch meeting with a client (Boomerang)
Of you staging a home
Video of your brokerage
5. Answer FAQs With a Video
Proactively answering frequently asked questions from real estate clients is a great way to start a conversation. If you ask a question and answer it, it's likely a viewer will have an additional question that relates to that topic. FAQ videos are powerful and can increase your credibility.
Should you talk with a banker before looking for a home?
Are you ready to buy a home?
Should you buy instead of rent?
Should you hire a real estate agent?
Should you buy a home before selling your current one?
What preparations are involved before selling your home?
Should you sell your home on your own?
Should you sell your current home before buying?
How much is your home worth?
Define common real estate terms

ESCROW
Different types of loans
6. Add Value with Real Estate Tip and Hack Videos
Most consumers love tips and hacks that make their life easier. Tips can range from recommending a power washer to restore a driveway to getting pre-approved before house hunting. The point of these tips and hacks are to simplify and improve.
Budgeting strategies that save money for a down payment
Talk about different ways to boost curb appeal
Talk about different ways to stage each room of a home

Living room
Kitchen
Dining room
Bedroom
Bathroom
Backyard

Tips for moving with pets
Tips for moving with children
7. Show Off Your Fun Side with Lifestyle and Hobbies
You can connect with your viewers on a more intimate level by sharing videos of your life outside of real estate and your hobbies. It's much easier to build a relationship when there's common interests, sharing yours will help you connect with viewers that share similar interests.
Your day to day life
Talk about a book you're reading
Doing your hobby
Sales on home and garden products at a local store
Eating at your favorite restaurant
Shopping at your favorite local business
Hiking on your favorite trail
Now that you have 44 Instagram video ideas start making videos! You can use the ideas listed above or use them as inspiration to create your own! When you do, you'll increase engagement, start more conversations, and grow your Instagram presence. Don't forget to use hashtags!
---
Ready to start grow your social media presence?

Request a FREE DEMO to see how Z57 can help you grow your business.