Content can come in many styles and forms - each piece communicates and connects your brand's message with your audience. A diverse array of content will help you cater to variety of preferences and attract new customers. The most common forms of content are text, images, video, and now live video. If you ever feel stumped on your creative path, come back to this article for some content inspiration.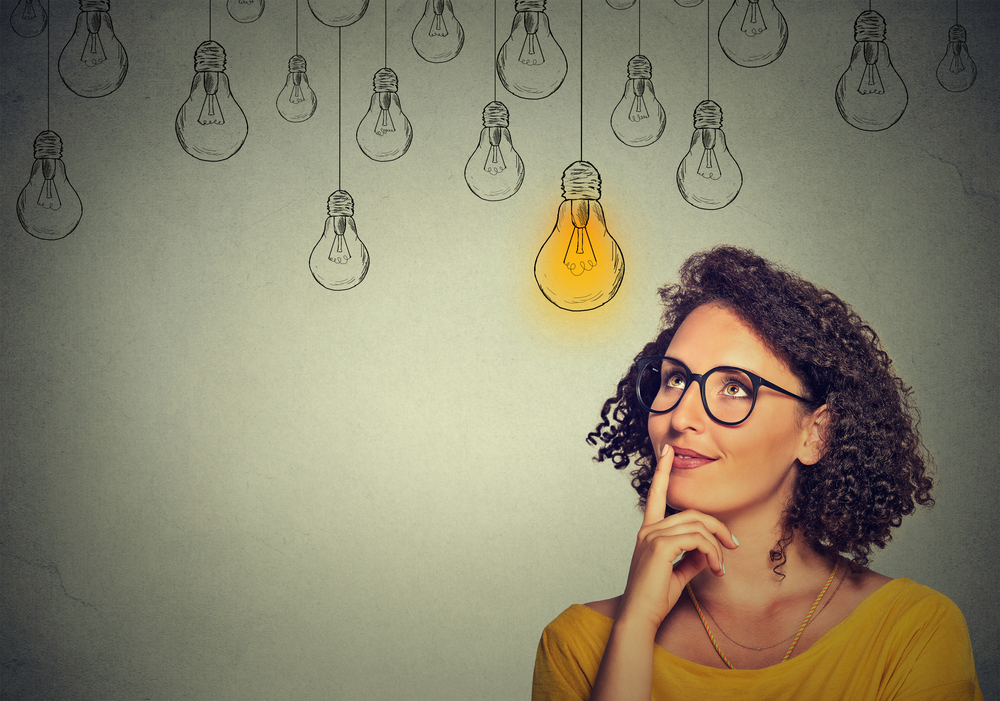 In this article, I will explore 45 different types of content ideas for real estate and offer examples for each.
Below are 45 different formats of content for engaging real estate leads:
How-To's: Instructions on how to complete a task.

Example: How to buy or sell a home, prepare your home to be listed, get a qualified, stage your home, increase curb appeal, etc.



Content Curation: Gathering material from a variety of sources that's relevant to your audience and sharing it.

Example: Find local events for the upcoming weekend and using different sources such as a blog, newspaper, events page, or other resources.



Case Studies: Tell a story about how you and one of your clients experienced a challenge and how you overcame it.

Example: "I met a FSBO whose house was on the market for 2 years. He replied to one of my FSBO blog posts and we had a conversation about pricing. We met in person, I recommend a price range and some tips to increase his home's value. He took the advice and sold his home after 2 months."



Charts/Graphs: A great way to visually portray data and statistics.

Example: Create a chart or graph about the increase in home prices in your area.



eBooks: A multi-page PDF or digital book that can be accessed online and saved to a device.

Example: A comprehensive first-time home buyers eBook that explains the home buying process in detail.



Email Newsletters: Generally sent on a monthly basis, newsletters include multiple topics pertaining to information, updates, and news on a specific subject.

Example: An email that includes information about local home values, recent testimonials from clients, new listings, etc.



Cartoons/Illustrations: A fun and humorous way to tell a story or share a pain point.

Example: Share a comic, like Dilbert, that is relevant to real estate:


Book summaries: A short description of a book.

Example: A summary of a helpful real estate book like "Home Buying for Dummies"



Reviews: Share your opinion about a business that relates to real estate.

Example: Write a review about a lender, landscaper, mover, inspector, etc.



Giveaways: Giving away a prize in exchange for information or something of value.

Example: Give away a $5 Starbucks gift card in exchange



FAQ's: Give answers to frequently asked questions.

Example: FAQ's for home buyers: "Should I rent or buy?", "Do I need an agent to buy a home?", "What does pre-qualified mean?"



Q&A Sessions: An interview where people ask you questions, and you answer them!

Example: Start a Facebook Live video and encourage people to ask their real estate questions.



Webinars: An online class that teaches people about a certain topic.

Example: Host a webinar for millennial first-time home buyers and explain their biggest struggles and how to overcome them.



Guides: Step-by-step instructions, tips, and best practices on a topic.

Example: A first-time home buyers or first-time sellers guide.



Dictionaries: Share common terms in your industry

Example: Create a list of common real estate terms like pre-qualified, ESCROW, appraisal, etc.



"Day in the life of an agent": Tells a story about what it's like to be you.

Example: What does an average, stellar, and bad day look like in your real estate world?



Infographics: A graphic that displays information in a fun and creative way.

Example: Buyers and Sellers with Pets infographic, 5 Reasons to Buy Instead of Rent infographics, Smart Home Renovation ideas infographic, etc.



Interviews: Ask someone multiple questions about a topic

Example: Ask a referral or ask someone to interview you! Think of questions that a prospect would ask you and try to answer them in your interview.



Lists/Listicles: A list of items within a relevant topic.

Example: 5 Top Buyer Remorse Home Features, 10 Life Hacks for Real Estate, etc.



Mind Maps: A specific type of infographic – it's a diagram used to organize information and show the relationship between assets within an entity.

Example: Paperwork for each step of the home buyer's process



Memes: A fun graphic with short text

Example: Share a real estate meme that depicts your philosophy:



Helpful applications and tools: Tools that will make a consumer's life easier or solves a problem.

Example: Recommend a mortgage calculator, comparative market analysis, MLS apps, etc.

Opinion posts: Share your opinion about a topic

Example: Share an experience of a restaurant that you loved or watched a movie that you didn't like



White papers: A persuasive and authoritative, in-depth report on a specific topic that presents a problem and provides a solution – an advanced problem-solving guide.

Example: An in-depth analysis about market trends and forecasts for the year with solutions to combat negative trends.



Vlog: A video blog

Example: Talk about how much you love your clients or compile a video library of video testimonials from past clients.



Videos

Example: A listing presentation video, a walkthrough video, a biography video, etc.



Templates

: A document with predetermined criteria that someone can fill out.

Example: A house hunting checklist, a home features priorities list, etc.



Surveys: A list of questions used to gather feedback

Example: Give you past clients a survey of their experience working with you.



Slideshows

: A gallery of images that change or slide from image to image.

Example: A slideshow of your listings



Resources: Where people can find more information about a topic

Example: Create a resource page of real estate services in your local market.



Quotes: Memorable phrases, generally from influential people.

Example: "Real estate cannot be lost or stolen, nor can it be carried away. Purchased with common sense, paid for in full, and managed with reasonable care, it is about the safest investment in the world." - Franklin D. Roosevelt, U.S. president



Quizzes: A fun way for an individual to answer a series a question to determine their status, category, or group.

Polls: Like surveys but with limited answers and generally displayed with a graphic with bars.

Example: A poll showing how happy homeowners are with their current living situation.



Podcasts: An audio recording of a show that discusses a topic.

Example: Start a podcast about your real estate marketing strategies, your follow-up strategies, and other relevant topics that someone in real estate would find compelling.



Pinboards: Consolidating several images from different sources into one, easy to read page.

Example: Create a Pinterest account with home improvement tips.



Photo Collage: A picture that consists of many pictures.

Example: A collage of all your past home sales or past clients.



Original Research: Data and results from a study

Example: Share a market report, demographic statistics, recent home sales, etc.



Press Releases: An article written to be released by a media outlet.

Example: Are you a philanthropic agent? Write an article explaining your story and share it with news outlets.



Photos: Pictures, images, etc.

Example: Headshots, listings, images of your market, etc.



Predictions and Forecasts: How you think a topic is going to evolve over a time period.

Example: 2020 housing market conditions, demand forecasts, pricing forecasts, etc.



User Generated Content: Relevant content created by your clients.

Example: Have your past client create a video testimonial.



Company News: Updates about your company

Example: Is your brokerage trying a new strategy? Did they hire a new CEO? Share it with your audience if you think they will find this information value.



Timelines: A map that shows the different stages of a process.

Example: The home buying process, the home selling process, the mortgage approval process, etc.



Customer Testimonials: Reviews from past clients

Example: A story of your past client's experience with working with you.



Live videos: A video that streams on the internet in real time.

Example: Host a ask me anything live video on Facebook so people can ask you questions, and you can answer them live.
Looking for more content ideas? Check out the 75 Real Estate Post Ideas for Facebook or visit our resource center for free downloadable marketing content!
---
Need more engaging marketing content?
Check out our resource center: