As a real estate agent, would you survive if the housing market suddenly crashed next month? They say, "Only the strong survive" - you need to become a full-proof agent if you want to persevere through any housing market condition. If you survive a market crash, you will evolve into a great agent, gain market share as mediocre agents quit, and you'll still be in business!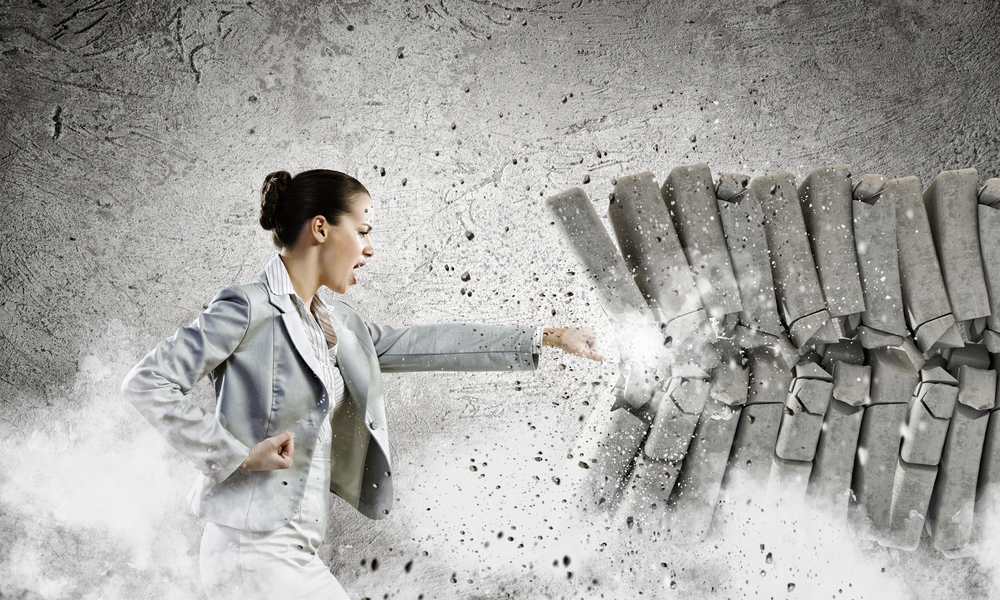 In this article, we'll determine if being a foolproof agent is right for you, and we'll examine four adjustments that you can make to thrive in any housing market condition. The adjustments include: leveraging multiple lead generation sources, optimizing your CRM, adjusting your specializations and price ranging, and saving money when the market is good.
1. Is the
fool

proof

agent mentality right for you?

If real estate is your side job, becoming a foolproof agent may not be right for you. Being a serious, full-time agent means you are 100% committed to running and growing your real estate business. You have your territory, make critical decisions daily, build long-term relationships with clients, host client appreciation events, and find new strategies to optimize your marketing campaigns. This isn't a hobby for you, this is your life. If you're fully committed to real estate, it's time to make sure you have systems in place to thrive - especially if the market crashes.
2. Leverage multiple lead generation sources
Just as you would diversify your financial portfolio for stability, you need to diversify your lead generation sources. Most agents have 1-3 lead generation sources, but you'll need 4-6 sources to be a full-proof agent. Your lead generation will run thin when the housing market crashes, so you'll need to utilize more sources to compensate for your loss of opportunities.
For example, let's say you're in a booming market - generating 4 leads per day from each of your 3 sources (12 leads per day total). When the market crashes, you might generate 2 leads per day from each source, cutting your leads per day in half (6 leads per day total). You'll need to double your lead sources to maintain 12 leads per month to compensate for your loss of leads. Below are lead generation sources to consider leveraging in a stagnant housing market:
Website – Optimize for search and/or search engine marketing (paid advertising)
Facebook – Posts, paid ads, groups, etc.
Twitter – Posts and paid ads
Instagram – Posts, paid ads, close friends
Pinterest – Post new listings
Referrals – Direct, secondary, from other agents
Local news and radio – Talk about the housing market, forecasts, projections
Print advertisement – Door hangers, postcards, signage, hand written letters
Divorces in your network
Funeral homes
3. Optimize your CRM
A best practice for all real estate agents is to organize their CRM - this is even more crucial if the housing market were to crash. Make sure you know who your contacts are and have all the necessary details in their lead profiles. Next, segment them into categories, so you can tailor your marketing with more relevant and personalized messaging. Give your evangelists a call or send them a hand-written note and ask them if they've thought about selling or buying recently. If they haven't, they might know someone who has! Take notes of each successful touch so you can track their progress down your sales funnel.
4. Adjust your specializations and price range
Since there will be fewer opportunities during a housing market crash, you will need to adjust the type of transactions you will take on. For example, if your bread and butter price range is $600k to $800K, you will need to broaden your price range to $500K to $900K or shift your range to $400k to $600K. You might receive less commission from smaller transactions, but you'll still be in business - unlike the agents that didn't adapt. But at the end of the day, you're in the business of helping people find a home. In a housing market crash, every transaction is a good one.
5. Save money when the market is good
If the market is good and you're making deals left and right, you need to allocate funds to your rainy-day savings, so you can thrive when the housing market crashes. According to real estate coach Tom Ferry, the first expense agents cut when the market crashes is their marketing campaigns. There are 2 benefits for you: your marketing campaigns will stand out more and agents that can't survive will quit. When the market picks up again, the mediocre agents will be gone, and you'll have a head start on the new agents entering the industry.
Only the strong will survive - it's easier to survive if you're prepared. Implement these ideas into your business today to be prepare for any type of disruption, even a housing market crash. After you persevere through the crash and the market begins to boom again, you will evolve into a better, stronger real estate agent and most importantly - you'll still be in business!
---
Ready to start growing your Facebook audience?
Access the Social Auto-Poster Free Trial for a test drive!
"I am extremely satisfied with Z57. As a non-tech person I need your experts to guide me. I called and spoke with Z57 support about a marketing email and they guided me through the steps. It was so simple and easy to achieve. Great service. Commendable." -

Brenda R.