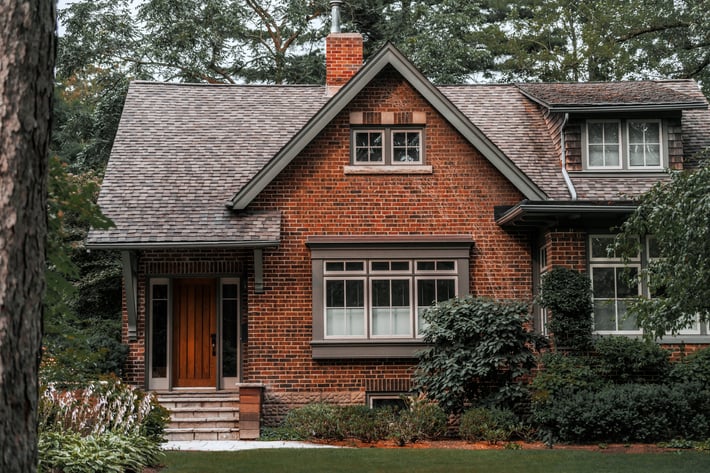 Facebook is always evolving and adding new features. In this article, I will share 5 Facebook trends that real estate agents should leverage to get the most out of Facebook:
1. Go Mobile or Go Home
Did you know there are more mobile phones in the United States than people? According to Facebook's 2019 Real Estate Trends and Insights Report, "It's estimated that the average US adult will spend nearly 1 out of every 3 media minutes (30.6%) on mobile device in 2019." Everyone has a mobile device and they're using it to connect with friends via social media, and to entertain themselves. Based on a Statista.com article, 96% of users access Facebook through a smartphone or table and 25% through a laptop or desktop. Since the overwhelming amount of users access Facebook through mobile, you have to cater your strategy around mobile.
What does this mean for agents?
To ensure your users have a smooth experience, you need a mobile-friendly website.
Your content (photos, videos, etc) should cater to mobile devices by using the appropriate dimensions.
If users are on mobile, you need to be too. Use apps like Facebook Messenger to stay updated on your Facebook and follow up quickly.
2. Mobile Video Killed the Radio Star
For mobile trends on Facebook, let's dive into 2019 Real Estate Trends and Insights Report and take a look at some important stats:
86% of prospective home buyers say they'd use mobile video to learn more about a specific community they're considering.
Video ads are 2X more likely than static image ads to create emotional responses at faster exposure speeds.
There's a 17% higher conversion rate for static-plus-video campaigns, when compared to static image- only campaigns
As you can see, mobile video is used by home buyers to check out a neighborhood. Additionally, video ads are also twice as power when eliciting an emotional response. Finally, video ads perform much better than static images.
What does this mean for agents?
Agents should post more video content. Agents should post listing, community, agent biography, infovideos, and more videos if they want to go with this trend. Remember to use mobile dimensions!
---

---
3. Chatbots Rise!
Sometimes, consumers ask the same simple question like, "Are you available to talk" or "Do you have any home buyer information?" Simple questions like these don't require your attention and they are perfect for a chatbot. With chatbots, you can designate a few questions that you think a consumer would ask you. Then you can add answers or links to your website to help the consumer.
What does this mean for agents?
Agents can use chatbots on Facebook to answer simple questions by consumers and to direct traffic to their website.
4. Glory to Facebook Stories
Like your current news feed, Facebook Stories rely solely on short videos. In other words, Stories are like your Snapchat feed or short Facebook Live videos. With stories, you can edit your videos with some extra flare by adding filters and stickers. Agents can leverage Stories to show off their listings' curb appeal, walk through an open house, show behind the scenes, and so much more. To get the most out of Facebook Stories, use it in conjunction with Instagram Stories!
5. Don't Kill The (Facebook) Messenger
Consumer communication behaviors have changed to prefer messages over calls. When a consumer messages you on Facebook, you must follow up with them ASAP. The faster you reply, the higher chance it will evolve into conversation, which could lead to an appointment. In order to follow up with messages ASAP, you need to download the Facebook Messenger app on your mobile device. When you do, you'll notice an increase in Facebook message but a decrease in short texts and calls.
You may have noticed that some of these trends already exist. Nice job! You are ahead of the curve. However, since you first heard about them, users have increased their usage and have incorporated them into their daily lives. These trends will be the new normal.
---
Want to save time and money by outsourcing your social media marketing?

Request a FREE DEMO to see how Z57 can help you grow your business: