Have you ever done a Facebook Live only to be disappointed that 0 people were watching? Or perhaps it takes you 3 hours to get your first like on a new Instagram post? With these Instagram hacks for real estate agents, you can increase the likelihood that you can start a conversation with your followers.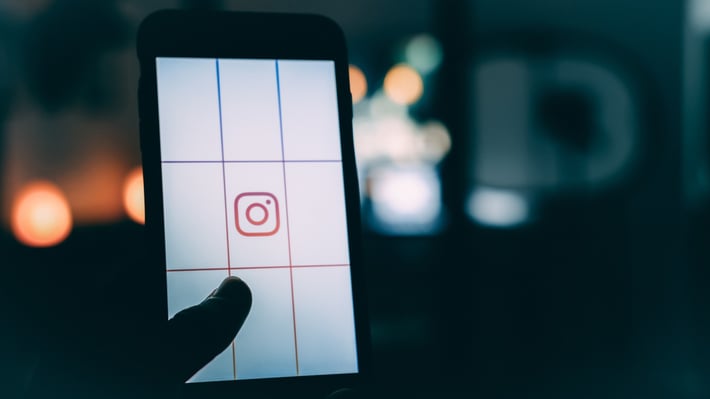 Here are Easy Ways to Convert Instagram Followers to Real Estate Leads
1. Use a "Swipe Up" GIF
The most effective way to convert a potential real estate lead is to use a Call-to-Action that instructs them to become a lead. When creating an instagram story, use the "Gif Search" tool and type in the words "Swipe Up". If you have over 10k followers, you can direct your followers to a landing page. If you have under 10k, you are in a better position because it sends followers directly to your inbox to ask questions.
2. Use a Poll to Identify Likely Prospects
A "This or That" poll is an easy way to gauge who is viewing your stories. You can also see which specific followers participated in the poll. Using this you can single out who is more likely to respond to communication from you. View their profile, comment on their photos, and be genuinely interested in what they are posting. Building a relationship this way can lead to a contract, or possibly a referral.
3. Use a Slider Poll to Identify Likely Prospects
Similar to a "This or That" poll, Instagram offers you a slider to gauge the temperature of your audience. For example, you can use the "heart eyes" emoji to find out what people think of a particular subject. The followers that participate are who you want to pay attention to, as they are already engaged with your real estate content. You should build relationships with them.
4. Use the "Ask a Question" Sticker to Encourage DMs
This one is self-explanatory. You can use this sticker with different goals in mind. Perhaps you want to do a Q&A about a specific listing. Or maybe you want to open yourself up for a consultation by using the caption "Free Real Estate Advice: Ask Anything". The "Ask a Question" sticker will also allow you to share submissions to your Instagram stories for any lurker who is still researching and not yet ready to raise their hand.
5. Use the "Ask a Question" Sticker to Quiz Your Audience
You can use this sticker to also take an open-answered poll. Asking "Where is the best locally brewed coffee in Dallas?" can get people wanting to flex their local knowledge. Think of this more as a "Request an Answer" sticker, which can be a more effective way to utilize this tool as most people will want to talk about themselves or share their positive experiences.
---
Need Content to Engage and Convert Your Instagram Followers? Here You Go: