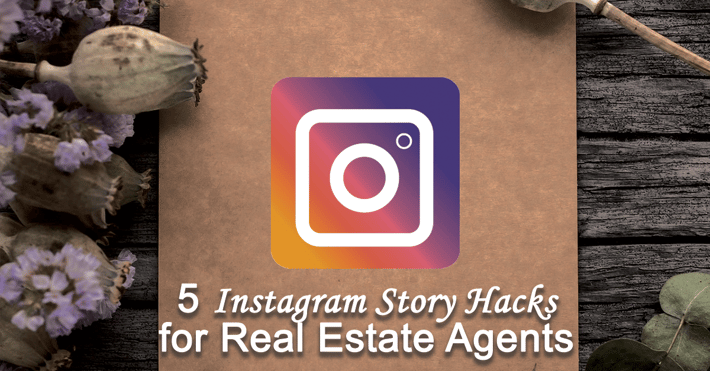 Are you still waiting to jump on the Instagram boat? Let us give you the equivalent to a kayak if you are a little behind. Click "Read More" to find 5 quick tricks real estate agents can do to increase their Instagram engagement.
Instagram is constantly adding new features to its Instagram Stories section of their platform. As a refresher, Instagram stories is their answer to Snapchat for Real Estate Agents. These are small easy-to-digest photos and videos that expire after 24 hours. Many marketers now agree that Instagram stories is an absolute must if you are using Instagram for your business.
Here are 5 Instagram Story Tricks to Give Your Profile a Quick Boost:
1. Add a Geolocation to Your Story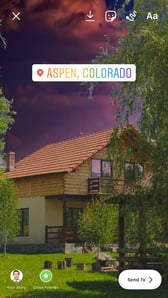 You can add a geolocation "sticker" to your story to let your followers know where you are. If you are on the quest to be known as the neighborhood expert in your city, you should be tagging your city or neighborhood. The primary reason to do this is because your story will show up in that geolocation's feed...meaning it will be easier to attract new potential real estate leads.
2. Include a Real Estate Poll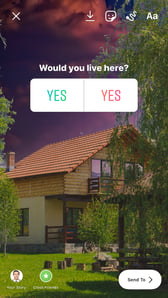 Increase engagement by asking a "this or that" question...or a "yes or no" question! Asking a question like "Would you live in this home? Yes or No?" Is a great way to find out who your most engaged followers are because you are able to see who said yes. This is a great way to find potential home buyers too! Other fun questions can include "What do you think of this color? Great or Yuck" and "What color is this carpet? Gold or Blue".
Check these out these 67 Real Estate Poll Ideas for Instagram Stories [Includes 43 Downloadable Poll Posts >>>
3. Test Likability with a Slider Poll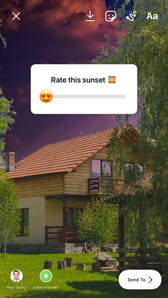 This is a similar engagement baiting trick to the regular poll. This can gauge the temperature of your potential real estate clients, because it offers a slider to offer their opinion on a sliding scale. "How much do you love this view?" and "What do you think this is worth?" are great examples.
Download the 2020 Instagram Guide for Real Estate >>>
4. Add Fun Effects with Superzoom!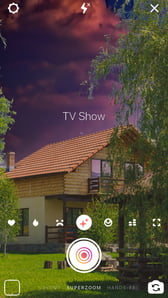 Superzoom is a short video that offers fun effects that zoom a specific object or person into the full frame of the video. This can be elegantly used to highlight qualities of homes...or even questionable qualities of homes for comedic effect. Give it a try!
5. Drive Traffic with Swipe Up!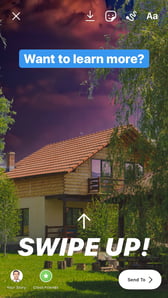 A great way to convert your Instagram followers to leads is to provide a Call to Action instructing them to "Swipe Up" on one of your stories. Make sure to include the phrase "Swipe Up!" to encourage them to swipe. Swiping up will take users directly into the message inbox of the app. You should of course give them a reason to swipe up..."Want to learn more?" is a great hook. You can also try "Want to know what your home is worth?" or "Want to make a little extra money by referring a home seller to me?"
Making Instagram stories part of your everyday workflow can make real estate an even more enjoyable profession to be part of. These 5 tips will help you build closer relationships with your prospects, and eventually guide them on the path of becoming leads!


---
Need more help with social media? Try a free trial of our service!