The quest for knowledge doesn't need to lead you to a library digging through dusty archives, you can do it from the comfort of your smart phone. Ah, technology. As much as we complain about it, the convenience it provides really does improve our everyday lives. With that said, here are 5 places you can go if you are seeking to learn more.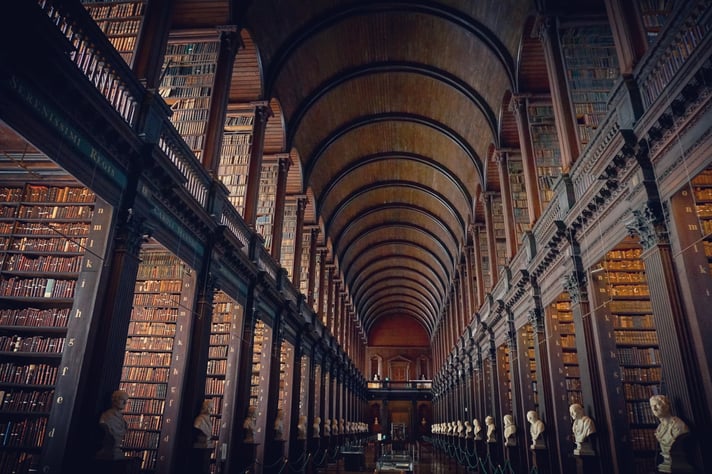 Here are 5 Places Agents Can Obtain More Knowledge
1. Facebook Groups
Facebook groups are great for helping you create a community and establish your brand. They are also great for joining an already-existing community. There are plenty of Facebook Groups that cater to real estate agents. There, you can ask for advice or even flex some of your own knowledge to help other real estate agents in situations you have experience in.
2. YouTube Videos
Video content is easily digestible for your real estate leads. It is also a great way for your to refresh your skill set. There are a few real estate agents that are doing well on YouTube and their content can help you grow as an agent, or even give you ideas to make content of your own.
3. Podcasts
Podcasts can offer the same type of information that YouTube offers. In an audio-only format, it's easier to listen to while you commute or while you work out. For those of you that want to improve your time management skills, podcasts offer a great way to learn something new while doing something else.
4. Real Estate Blogs
There are plenty of blogs like this one that will post new articles on a regular basis with ways to improve your real estate career. Look through our archives to learn more about social media marketing, search engine marketing, and general advice for real estate agents.
5. Z Academy
For those of you that have tried our FREE TRIAL, and decided to sign up with us - you have access to the Z Academy. This is a series of interactive workshops tailored to the needs of our clients, to help them succeed where they might recognize room for improvement.
---
Click below for a FREE trial of our auto-poster tool.