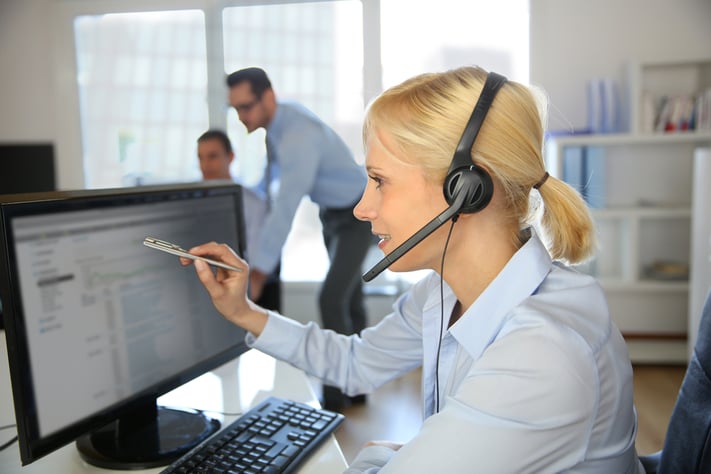 In this article, I will share 5 signs real estate agents should start outsourcing their social media marketing. The signs include:
You're not just a real estate agent. You're the amalgamation of a business owner, a client relations manager, accountant, appointment scheduler, neighborhood expert, marketer, and social media expert - to name a few hats. With so many competing priorities, it's easy to let tasks fall through the cracks. You may not feel the effects, but you've actually missing opportunities when these responsibilities aren't completed. A listing post could've led to a walkthrough of your property, an appointment could've generated a client, and an engagement post could've captured a lead – but you missed it.
To be frank, you didn't take rigorous courses, pass exams, and acquire your real estate license to spend half of your day creating content, writing captions, and scheduling posts. You got into real estate because you love people and you want to help them attain the America Dream! If you're on the fence about your social media marketing plan in 2020, consider these 5 signs that indicate it's time for you to start outsourcing.
1. You're Posting on Social Media Inconsistently
Social media is a powerful nurturing tool that helps real estate agents stay top of mind with their sphere of influence. Not just friends and family, but acquaintances, friends of friends, distant relatives, past coworkers, and all the relationships in your network too. Try to recall an update you've learned about a friend recently. Did you learn that your friend, for example, had a baby because they texted you or did you see it on social media? Odds are, you learned it through social media and you're able to recall that memory because it's top of mind. It's top of mind because you've probably seen the post a few times. In other words, you're seeing the post consistently. If you commented or engage on the post, you'll remember it and it'll stay top of mind longer.
If you're posting inconsistently, you will not be top of mind with your sphere of influence. The probability they'll forget about your real estate service will increase as they see less of your posts and brand. If they forget about you, they will hire a different agent, and all your time and energy spent building that relationship becomes wasted. Additionally, you'll miss out on engagement, potential conversations, and opportunities to spread your brand. These are vital to the growth of your business and should be non-negotiable. Since being top of mind is key for real estate lead generation, consider outsourcing your social media marketing responsibilities if you're unable to post consistently.
2. You Don't Have Enough Time for Social Media
Researching, developing, and successfully executing a social media marketing campaign is time consuming. In fact, it's a full-time job. Social media responsibilities like creating content calendars, producing content, writing witty captions, and scheduling each post can take countless hours to complete – stealing time away from your real estate responsibilities. It becomes even harder to find time when business picks up and you're out in the field meeting clients and showing homes.
It may not be your priority, but social media marketing is vital to the success of your real estate business. You cannot neglect social media as a nurturing and lead generation tool because it's become a fundamental step in the consumer buying process. If you don't have time to manage your social media marketing, consider outsourcing those responsibilities to a third party.
3. You Don't Have the Social Media Skill Set
I've received countless haircuts in my life, but I wouldn't try to cut my own hair – again. When I was in 4th grade, I foolishly performed a DIY haircut. It was terrible and I learned a lifelong lesson - always outsource my haircuts because I have no idea how to do it. Like my DIY haircut, social media should be left to the experts to prevent disasters. By outsourcing your social media marketing, you'll be able to utilize it in ways you never thought possible. You won't just stay in contact with your network, keep up to date on news, and share listings with friends. Instead, you'll nurture your audience, drive them to your website, establish credibility, convert leads into clients, and so much more!
There are plenty of real estate agents that use social media incorrectly, then label useless, and discard it as a tool. It's not their fault, they never learned how to properly leverage it to grow their business and they don't have the time to learn the skill set. If you don't have the skill set to effective leverage social media to grow your real estate business, you should highly consider outsourcing it to an expert third party.
Learn the knowledge and skills to optimize your Facebook for real estate with our 2020 Facebook Guide >>>
4. You're Not Creative Enough
Coming up with cleaver captions and captivating content does require some creativity. These qualities aren't innate and anyone can be creative. If you're not sure how to write compelling posts. Take this into consideration: humans learn through observational learning - think about how babies learn from adults. There are plenty of ways to research and gather information, analyze it, and develop a strategy from your observations. For example, you can look at listing posts from several agents, analyze their style and tone, and develop captions based on your the agents you've observed.
If you're lacking creativity or inspiration. you can also use Canva.com and their templates to create posts, ads, email banners, door hangers, flyers, and other types of marketing content – all for free.
5. You Don't Have the Proper Social Media Resources
A key for successful social media marketing is sharing valuable and relevant information. Information comes in a variety of formats like listings, local market reports, slideshows, videos, blog articles, school reports, infographics, and more. It would be great if all of these were readily available for free but more often than not, they aren't. Even if they are available, they don't include your branding! That means you must do research and make the content yourself – which is very time consuming.
We at Z57, have a ton of valuable customizable content in our Resource Center that you can use to fill your newsfeeds, increase engagement, and grow your social media presences. These come in the form of social posts, customizable infographics, videos, and more.
You can test our content with your audience by enrolling into a free trial >>>
You are a real estate agent, not a social media marketer. You might know the importance of leveraging social media to benefit your business but you may not be posting consistently, you might not have time, you might not have the skill set, you might not be creative, or have the proper resources to utilize it property. If you've experienced these issues, you should consider outsourcing your social media marketing to a third party like Z57.
With Z57, you can cut down your social media responsibilities from 2-3 hours a day, to just 30 minutes (you'll mostly following up with engagement and reviewing outgoing posts). You can schedule posts a head of time, or just use ours. You'll leverage automation to post your listings, school reports, community reports, your home search, CMA tools, enticing content, and more. Your social media marketing will be in the hands of experts who have been in the business for more than 20 years. Most importantly, you'll stay top of mind with your social media networks and stop losing leads to your competition.
---
Ready to start outsourcing your Social Media Marketing?

Request a FREE DEMO to see how Z57 can help you grow your business.