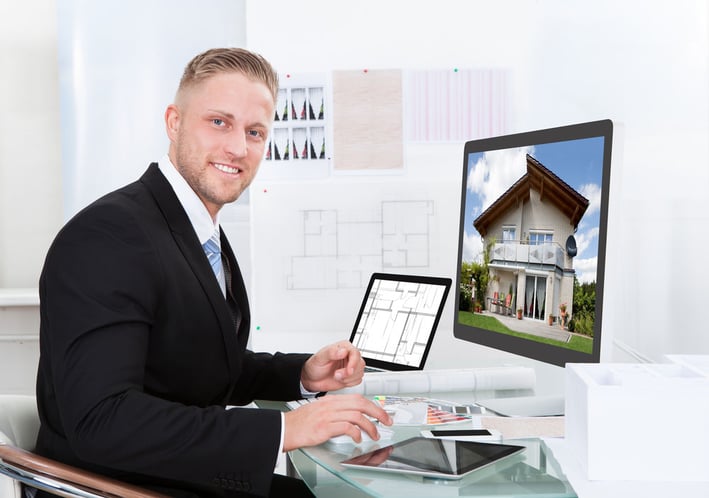 No one likes having difficult real estate conversations, but let's face it, sometimes it's necessary. If you have a listing that you simply can't move, reexamining the price might reveal the reason your listing is aging. Fear of disappointing the seller can lead real estate agents to hold off on this important conversation, but neglecting it can lead to further issues.
So how do you tackle these difficult conversations? Here are 5 of our favorite tips for discussing price reductions with the seller.
1. Discuss the Possibility Upfront
If you set the seller expectations at the beginning of your contract, it won't come as such a surprise if you need to ask for a price reduction in the months to come. Most agents wait between 4 and 5 weeks before considering lowering the price. Sharing your marketing plan with the seller is always a good idea, just make sure at some point you discuss "plan b," (aka a price reduction). If the home doesn't sell in X amount of weeks, days etc. you will suggest a price reduction. Believe it or not, this will make your life much easier in the months to come.
2. Remain in Contact With the Seller Throughout
The difference between a happy seller and a not-so-happy one often comes down to communication. If you haven't kept in contact with your client regarding all your efforts for marketing their home, they aren't going to be too thrilled that a price reduction is the first reason you've contacted them. From your listing appointment to the closing, your client needs to know your marketing plan and that you have done all you've promised them you would.
3. Compare Comps to Current Listing
Whether it was your idea or your seller's to list at the current price, it's just not attracting enough attention from the right buyers. Maybe you were overly optimistic about how much you could get or maybe the market changed a bit since you got the listings. There may be other influences that are out of your control, like several underpriced comps selling in the neighborhood or a flurry of price reductions nearby all at once. Whatever the case, bringing up the current comps in the neighborhood is a great way to help the seller see that the price needs to come down.
4. Share the Feedback You've Received From Other Agents
Of course your seller wants to receive the maximum amount for their home, but sharing agent feedback with them can help lessen the blow of a reduction. Maybe the initial home improvements you suggested were never done or the new construction site in the neighborhood is scaring buyers away. Chances are, if there is an issue preventing the sale of the house, you are going to hear about it several times from several different agents. Don't be afraid to share this feedback
5. Stay Positive
You may be feeling down about asking for the price reduction, but don't let the seller know it. It's important to remain positive and stress the good that can come out of it. Maybe this means taking the listing off the MLS and re-entering it or hosting another open house. Be sure that you have a plan in action for drumming up new interest and getting the listing sold as soon as possible.
Still not sure how to start the conversation? Check out these resources for price decrease scripts:
If you want to engage with fans and followers, showcase your listings on Facebook and generate new leads, request a demo of our PropetyPulse software today!