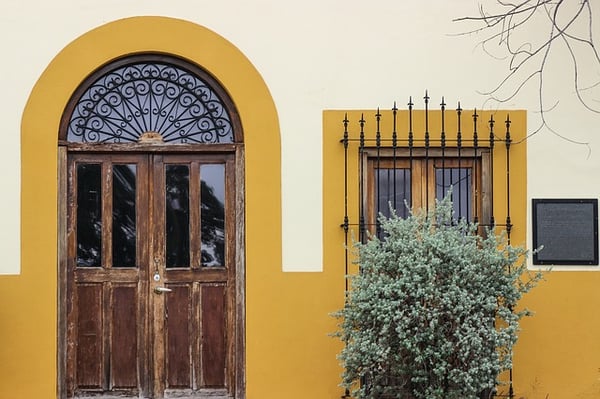 While we've come leaps and bounds in technology-based communication, nothing can replace the art of person-to-person interaction. When it comes to real estate, so much of your success comes down to your ability to influence people. The art of door knocking is one that is still very much alive and well, you just need to make sure you are doing it right.
Here are 5 tips for improving your real estate door knocking experience.
1. Rehearse What You Will Say Ahead of Time
They say practice makes perfect and this is certainly the case when door knocking. If you appear unprepared you will quickly lose the attention of your audience. Be sure to mention that what you have to say will be brief, or you only have a moment to talk. If it sounds like a long speech is coming, you are more likely to have that door closed faster than you can get your next sentence out.
While you want to practice enough that you know what you want to get across by heart, you certainly want to improvise some to avoid sounding like a robot.
2. Buy Door Hangers
One way to make sure that your message is seen is to leave a door hanger. While print isn't as wildly popular as it once was, door hangers have an advantage that direct mail campaigns don't - the inability to be missed. Unlike direct mail that gets caught up with junk mail, home owners will notice your message hanging on their door and you never know when that message might be received at just the right time.
3. Offer Something of Value
You can have the best pitch out there but if your audience is failing to hear what's in it for them, they will fail to hear your message altogether. One option is to offer a free home valuation. This is an easy way to get your foot in the door and begin nurturing that all-important relationship with the home seller.
4. Be Aware of Body Language
The last thing you want to do is come across as intimidating. Be aware of your body language and be sure to not stand directly in the doorway when the homeowner answer since this can be viewed as threatening.
5. Have the Right Marketing Materials With You
Be prepared for a mini on-the-spot listing presentation. While you won't have everything prepared that you need, having several examples of your past marketing efforts and your plan for selling their home is one way to knock it out of the park.
By following these 5 tips, you'll feel better prepared and more confident on your next door knocking venture.
Looking for other ways to improve your business? We've created a downloadable free business plan to help get you started.