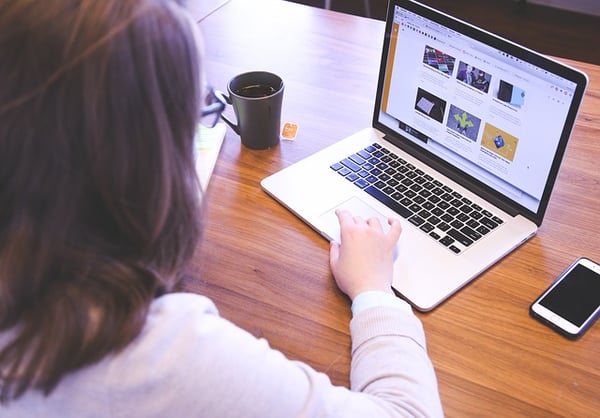 For some reason, the idea of content marketing is often overwhelming for new agents. While you don't need to be an award-winning writer to sell real estate, content is extremely important for expanding your reach in your desired market. Whether creating social media content, content for your website, or new blog posts there are several techniques to keep in mind to make sure that your strategy is on target.
Here are 5 ways to start your real estate content marketing strategy.
1. Have a Plan for Distribution
Your content is only as good as your plan for distribution. Just as you need to plan each piece of content you create, you should also have a plan for where the content will be distributed. Preplan your SEO and social media tags and titles as you create your content so it will save you time later and also allow you to have a clear path to follow once your content is created.
2. Have a Clear Plan for What Each Piece of Content Should Achieve
When you create content, there should be a specific mission for each piece. For real estate agents, there are several different goals for content including:
Building trust with your clients
Bringing in new leads
Offering solutions to common buyer/seller problems
Spreading your brand through SEO
Expanding your reach
3. Have a System in Place to Measure Your Results
Of course once you create your content, you'll want to know how well it is performing. There are several ways that you can measure the success of your content.
Measure visits, pageviews etc. through Google Analytics
Track shares, tweets, and other social actions
Use lead capture forms on content pages to measure leads coming in
4. Create Content for Both Buyers and Sellers
Another stumbling block is often figuring out the type of content to create. Basically you can start by taking an inventory of the most common questions that you receive on a daily basis and creating content that revolves largely around these. Content can range from infographics and blog posts, to web pages and social media shares.
5. Blog Regularly
Building readership and expanding exposure typically starts with consistency. This is very important when it comes to developing your blog. Be sure you are creating quality content often so that your readers understand the value of using your website as a resource in the their home buying or selling journey.
Don't miss our LIVE WEBINAR Tuesday, July 10th @ 12pm. You'll learn how to follow the path to becoming a top producing agent!