Every agent will take a different career path in their real estate business. Some of you will focus on home buyers, some of you will be listing agents. No matter the direction you take, one thing is clear: You must always be studying. There are plenty of great resources online, but there is one place where information is abundant....
5 YOUTUBE CHANNELS YOU SHOULD FOLLOW: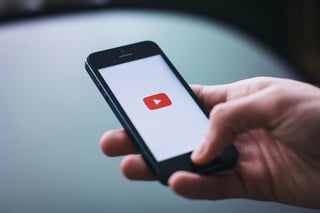 YouTube was purchased by Google in 2006, and is the 2nd most used search engine online, right after google. So if you are not using YouTube to be found, It is never too late to start!

With that said, there are many real estate agents utilizing the sharing platform for their business. There are also many other channels that would be worth subscribing to, so you can share that content on your social profiles.
1. Kevin Ward
https://www.youtube.com/user/KevinWardNOW

Kevin Ward is starting off our list as a real estate agent who has started his career later in life. He would be great for you Gen Xers and Baby Boomers, as he shows you it is never too late to get started. He will cover topics that are great for learning new skill sets, but also current events pertaining to real estate agents.
2. Tom Ferry
https://www.youtube.com/user/RealEstateTrainingTF

Tom Ferry is a very well known motivational speaker, author, investor, and coach. Even if you didn't know who he was, his YouTube channel would make that very apparent. He uploads new videos at least twice a week, so you will not be overwhelmed with a flood of new content. His topics can range from how to get clients to create video testimonials to how you can make the best out of the holiday season.
3. Loida Velasquez
https://www.youtube.com/channel/UCpVj89CY-1kVucDpMmVFb3w

Loida Velasquez has a modest number of views, compared to other channels but her content is golden. She posts about once a week consistently and gives practical advice for your day to day real estate life. If you are a new agent, or just want to brush up on the basics, she would be a good person to subscribe to. She comes across as a fellow agent who wants to see you succeed. She gives great advice and it is really easy to digest as she makes sure to get straight to the point with her videos.
4. David from the DNA Group
https://www.youtube.com/user/TheMartiroso

David's channel provides you with a good mix of weekly videos for both real estate agents and home buyers or sellers. What is great about his channel is that he will do live phone calls, and it will help you with your prospecting. You can listen to him handle objections from cold calls with finesse.
5. Borino B
https://www.youtube.com/channel/UCL5mptC7KYHmx10xWZXokng

Borino creates video regularly on everything you need to know as a real estate agent. He talks about a wide variety of topics such as how to get listings, how to make better property videos, and mindsets. What is so great about his videos is that they are well structured and and short. He identifies the question you have, and then answers it right away.
---
If you were looking to start your own channel, you can utilize our free Blog Title Generator to come up with content and topics: