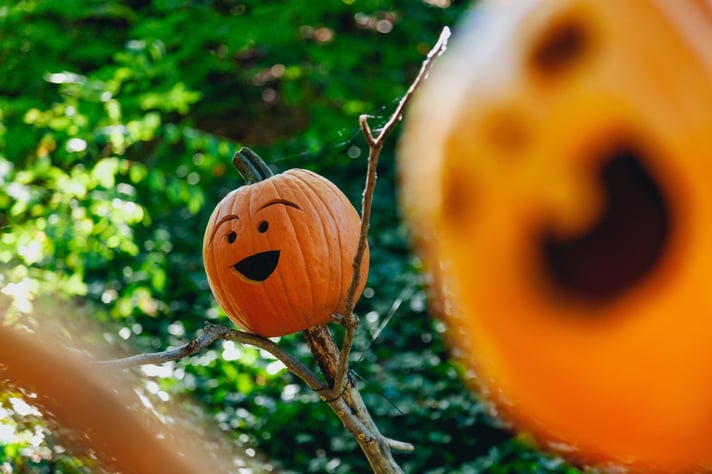 Halloween is fast approaching! For real estate agents to take full advantage of this season, they need to start early. This is why you see costumes in retail stores as early as late-July. Here are some ideas to get your social media marketing prepared for the upcoming holiday.
Here are 6 Social Media Posts Real Estate Agents Can Use for Halloween
1. Where to Go Trick or Treating
You are the neighborhood expert, and what better way to demonstrate your knowledge of the neighborhoods than suggesting the best neighborhoods to visit for trick or treating! If you don't know who is giving out full-sized candy bars, you can at least mention great qualities of the neighborhoods you are suggesting.
2. Trick or Treating Safety Tips
It's really easy to post trick or treat safety tips. Share different lights or reflective material they can wear. Let your real estate prospects know about the crime statistics of different zip codes, etc.
3. Photos of the Best Decorations
Another easy type of post is to post a photo of good Halloween or Autumn decorations. You can take photos along your walks of the neighborhoods, Or you can share videos or articles with fun DIY decoration ideas.
4. Collaborate with Small Businesses
You should always be expanding your professional network, and what better excuse than Halloween to do so? Give out free candy at a local business or your office. Set up a makeshift haunted house.
5. Open House Announcement with Candy
October is a great month for Open Houses. It's not too hot, and not too cold. Advertising free candy or a free Halloween giveaway is a great way to entice home buyers to step through the door, especially home buyers with children.
6. Costume Ideas
For the people who haven't decided what they want to dress up as yes, give them a few ideas! These posts are more likely to be shared, thus reach people outside of your immediate network.
If this sounds very time consuming to do, why not let us do it FOR YOU? You can sign up for a free-trial of Z57's PropertyPulse Autoposter tool to automatically post to your Facebook page.
---
No tricks! All treats!
Click below for a FREE trial of our auto-poster tool.