March is almost here, and the next major national holiday is St. Patricks Day. Holidays give us an excuse to have a little fun with our marketing. In this article we provide you a few quirky ideas for creating engaging social media content for your real estate page.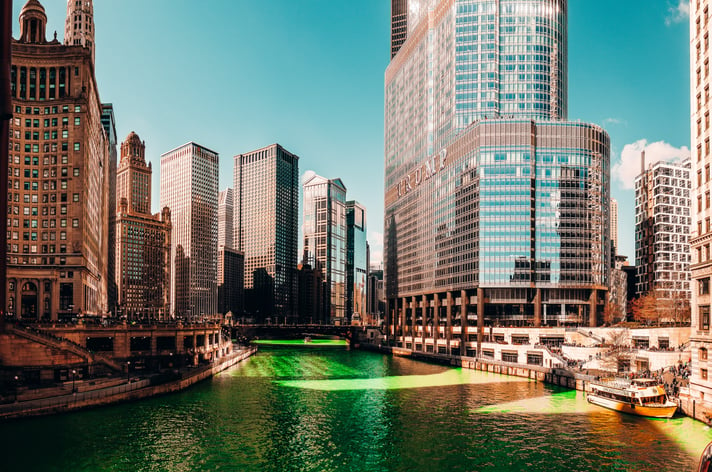 Here are 6 Ideas for St. Patrick's Day Posts
1. Share Trivia About the Holiday
The first idea doesn't need to be real estate related. You can share fun facts about St. Patrick's Day that everybody can enjoy. A quick google search can give you a multitude of options. Fun trivia is a great way to start a conversation, get others involved, and increase your reach on social media.
2. Share Tips on Being Eco-Friendly
If you have the GREEN designation, then now is the time to flex your muscles. (until Earth Day, at least) If you don't have that designation, you can still share ways that home sellers can make their home more "green". Smart thermostats, energy efficient appliances, and solar panels come to mind.
3. Share Photos of Green Areas in Your Neighborhood
Where is the greenest place in your area? Share photos of that! To make it even more engaging for local residents, you can simply caption it with "Where is this?" to encourage your audience to like and comment your post.
4. Share St Patrick's Day Events in Your Area
Are there parades happening in your farming area? What about special promotions from local businesses? Share these events on your social media profiles and tag the local business in your posts. If you do an Instagram Story tagging the business, that business is very likely to "re-share" that post to their stories thus giving your Instagram profile more eyeballs.
5. Share Landscaping or Gardening Tips
Another way to share being green is to share a few gardening tips or landscaping tips. We all know that simple landscaping can increase a home's curb appeal - share a few easy tips so homeowners can prepare their home to be listed in the near future!
6. Share an E-Card
On the day of St. Patrick's Day you can share a customizable e-card. Our PropertyPulse autoposter will take care of greeting your audience on Facebook. So you can share these cards via Instagram or Email!
---
Click below for a FREE St. Patrick's Day download!