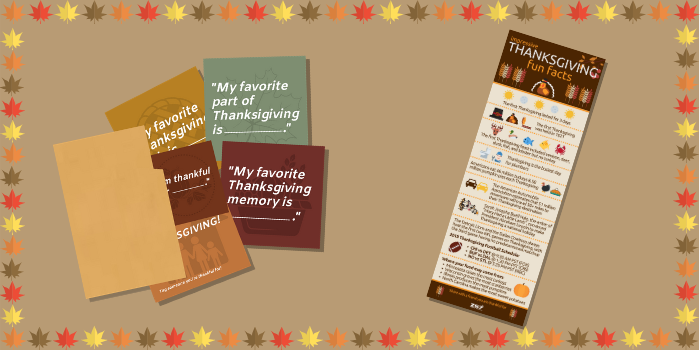 In this article, I will share 5 Thanksgiving posts for Social Media and 1 Thanksgiving Fun Facts infographic that you can share on Thanksgiving to start conversations and increase engagement on social media.
Thanksgiving is the perfect time to slow down and enjoy all of the progress you've made this year. More importantly, it's the perfect time to tell the people who supported your progress. Let them know that you are thankful for everything they've done to make you, a better you.
Below is a List of 10 Things You Can Be Thankful For
Someone who always support for your dreams
Someone who is always there to help you
Someone who is always there to talk to
Someone who is always there to vent to
Someone who has gone the extra mile for you
Someone who helps you a lot
Someone who has changed your life for the better
Someone who makes you laugh
Someone that is special to you
Someone who motivates you
Download 5 Thanksgiving Posts to Engage Your Audience
To show our appreciate for you, we'd like to share 6 downloadable social media posts that you can share with your audience to increase engagement and show your audience that you're thankful for them.

Download The Thanksgiving Fun Facts Infogrpahic
Engage your audience and educate them on interesting Thanksgiving facts and the NFL schedule:

We hope you enjoy your complimentary Thanksgiving content! Have a wonderful Thanksgiving!
---
Want to Learn More About Our Social Profiles?

Request a FREE DEMO to see how Z57 can help you generate new listing leads.