Uncertain times can lead to a tightened grip over your wallet, making you look for more budget-friendly real estate lead generating options. With that said, there are a few remedies to being in a situation with a limited amount of marketing spend.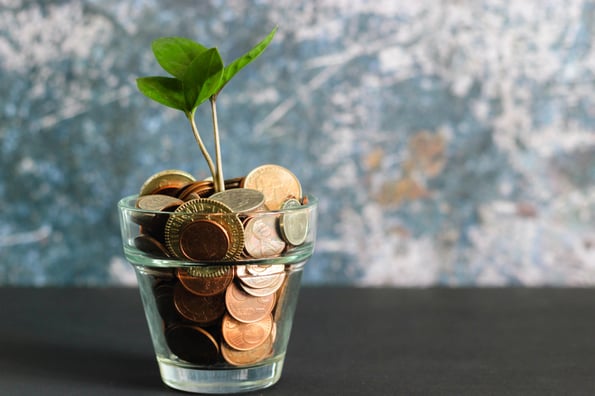 Here are 6 CHEAP Real Estate Lead Sources

1. Signs Around the Neighborhood
Traditional print marketing still has it's place in the world, particularly the physical world. For sale signs, flyers on telephone poles, in business windows, bench ads, etc. are great ways to establish yourself as the local neighborhood expert. Always be sure to include your contact information, website address, and social media links!
2. Instagram Stories
To generate real estate leads, you'll either need to invest time or money. With Instagram it definitely takes a little bit of time. However, leveraging consistent Instagram Story posts can create a direct link between you and your ideal customer. It's a quicker way to get into a conversation without having to nurture the leads with emails or missed phone calls.
3. Facebook Groups
If you can't go door-to-door an knock on each door to meet your neighbors, the next best place to do this is in Facebook Groups. Using this feature of Facebook can help you build trusting relationships with members of your community before you ever meet them face-to-face.
4. Facebook Marketplace
Facebook is the new Craigslist. There are plenty of benefits to leveraging the Facebook marketplace. Plenty of people are using Facebook Market Place (and Facebook Groups) to find housing solutions. Facebook marketplaces resolves the issue of anonymity by being able to see the Facebook profile of the person you are communicating with - making scams less likely.
5. Craigslist
Craigslist is the old Facebook. Just like print marketing though, Craigslist still is ripe with opportunity for real estate leads. With so many real estate agents leaving Craigslist, there is less competition for you. It might be worth giving it another shot, depending on your area.
6. PropertyPulse
PropertyPulse is an automated software solution for maintaining your social media presence. Try our free-trial social posting service by clicking the button below. Using this we will post curated real estate articles, engaging posts written by a real person, and give you access to an easy-to-use ads manager that allows you to create Facebook ads without the confusion of the Facebook interface.
---
Ramp up your social presence today! Click below!