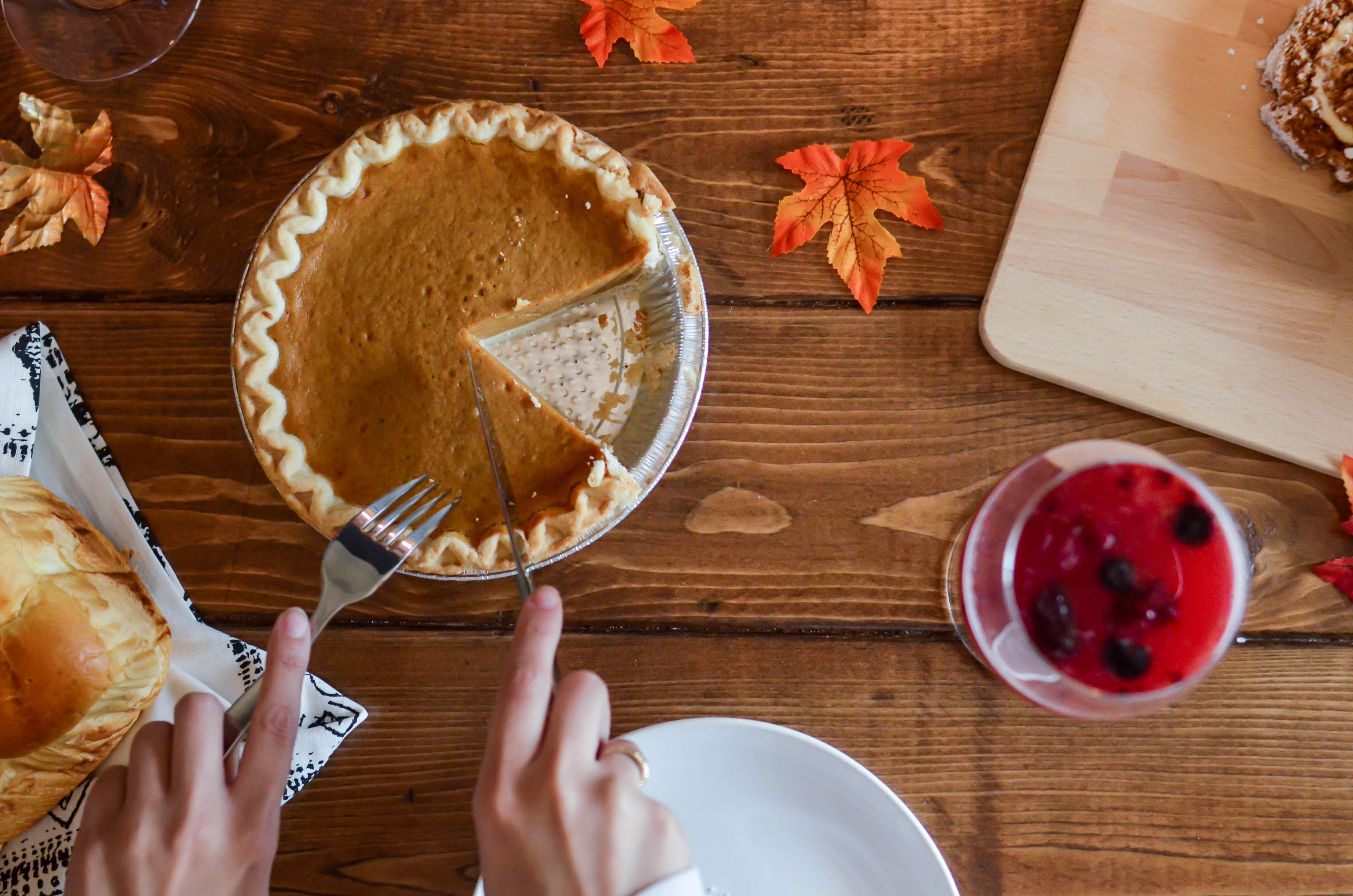 After reading this article, you will know referral generating strategies that have been proven to produce results. By applying these strategies, you will create opportunities to generate referral leads, collect testimonials and nurture your network.
7 Thanksgiving Lead Generation Strategies for Referral Leads
Thanksgiving is the time of the year to show your appreciation for family, friends and your community. As a real estate agent, that includes your leads, current clients and past clients. Your past clients have the most potential to produce referrals for you, so we are going to examine a few ideas to help you generate referral leads during the Thanksgiving holiday.
1. Host a Reverse Pop-By
Depending on your budget, hosting a reverse pop-by event at your office or home is a great way to show people that you're thankful for their business. Instead of rushing around to meet everyone, you can have people come to your location to pop-by for their gift!
Below are steps to hosting a reverse pop-by for the Thanksgiving holiday:
Establish your budget - How much money can you spend on this event?
Determine your gifts (below are some examples from Costco) -

Pumpkin/Apple Pie - about $5.99 per 4-pound pie contains roughly 12 slices
Turkey - about $.99 per pound or $16 per 16 lbs turkey
Mashed Potatoes - about $9.99 per 5 lbs
Champagne Brut - about $20 per 750 ML bottle

For an extra touch, cover the Kirkland label with your own label!

Who gets a gift - Figure out which past clients or leads to distribute them to
Who wants a gift - Take orders 2 weeks before Thanksgiving
Promote -

Create and invite people to a Facebook Event

Send an email 1 week before the event, 3 days before the event and on the event day

We recommend hosting the reverse pop-by the day before Thanksgiving

Lead Generate - Mingle with your visitors as they come by and creatively ask for referrals or testimonials
Wrap up - Drop off remaining gifts to non-attendees & cancels
2. Set up a canned food drive for a local organization
Starting a canned food drive competition among several groups, small business, or just collecting them on your own is a great way to not only generate leads but it's also a great way to get your face out in the community and prove your social responsibility. Even if you do not collect any cans, you are getting FREE exclusive advertisement with the boxes that you leave at participating businesses.
Below are steps to hosting a can food drive competition:
Establish the organization that you will donate to

Figure out the length of the competition and reward for the winner

Determine & ask local businesses if they want to participate

Create and leave small/noninvasive boxes at the local businesses with signs

Make sure the signs have your name, phone number, website, Facebook, picture, the local organization the cans will be donated to, the participating business, prize and competition length

Pick up boxes and count cans

Drop cans off at organization 2 days before Thanksgiving

Announce winner on social media the day before Thanksgiving
3. Mail an inexpensive gift with a clever message
If you have a smaller budget, you need to be creative. Clever messages are great because they're funny, creative, and memorable. They can also be used throughout the year and aren't specific to Thanksgiving. You will focus on past clients that might be looking to hiring you several months down the road (this will take research), as well as leads that showed interest in hiring you in the past but did not continue their home buying/selling process.
Below are some examples of inexpensive gifts with clever messages:
Instant coffee - "Call me the instant you have a real estate question"
Box of stuffing - "Is your kitchen feeling a little...stuffed? Call me and up-size your home!"
Pizza - "Want a pizza the housing market? Now is the best time to buy! Give me a call!"
Taco mix - "Let's taco bout selling your home! Give me a call!"
Cake - "Home selling can be exhausting and confusing but it's a piece of cake for me!"
Flowers - "Just wanted to see how your home was blooming! Give me a call if you have any questions!"
Cookies - "Call me for any real estate questions and I'll make sure the cookie crumbles YOUR way!"
4. Personal or common interest gift
These types of gifts will be very specific to YOU and your brand. What are your values? What are your hobbies? What makes you, YOU? I should mention, if you love insects, don't gift other people insects unless you know for a fact they love insects. Use the information that you learned about your client as you built your relationship to figure out a quality gift. The closer your gift is associated with you, the more impact it will have on the recipient, if the recipient likes it.
Below are examples of personal gifts to give:
Pet lover - gift a pet toy or treat (Unless they do not have a pet)
Gardener - gift a flower with a vase
Sports fan - gift 2 tickets to the game or sports team hats or t-shirts (make sure it's the correct team!)
Nature lover - gift homemade power bars, trail mix or mini flashlights
Baker - gift cupcakes, cookies, muffins, cake, etc.
Beer drinker - gift a unique beer that you've tested and approved
5. Send a postcard with recipe
If your budget isn't big enough to spend money on gifts, send your network postcards with recipes for common Thanksgiving dishes such as stuffing, mashed potatoes, mac & cheese, pumpkin pie, gravy or any other dish. Don't have enough money to print cards? Send them a personalized e-card via email! We recommend using Canva.com to design your e-cards.
6. Mail out handwritten notes
A little handwritten note of gratitude can go along way. Write notes to your past clients letting them know how much you mean to them, how nice it's been working with them, and how you're thankful for your experience with them. Be very personal and show them how much you care.
7. Donate some of your proceeds
Giving a small percentage of your earnings is a marketing tactic that is becoming more popular. Consumers want to feel good about their purchases, and knowing some of their bill goes to a charity gives them that feeling. Donating your proceeds my not guarantee a lead will hire you, but it could be a game changer for those who value the charity you donate to or just the kind gesture.
The holiday season is the best time to nurture your past clients and show them that you appreciate their business. Whether it is through an extravagant gift or simple post card, it is in your best interest to show that you're still thinking of them. If they know that you are thinking of them, they will think of you the next time they have a real estate inquiry.
Updated by Brian Lim on 11/5/19 for brevity and new ideas
---
Do you have an automated nurturing program to help you generate referral leads? Learn how you can automate referral lead generation with these tactics

:

A few words about Z57:
"Customer Service is outstanding. They did take time to work with me on numerous questions. It seems that Z57's goal is customer satisfaction." - Ted U.