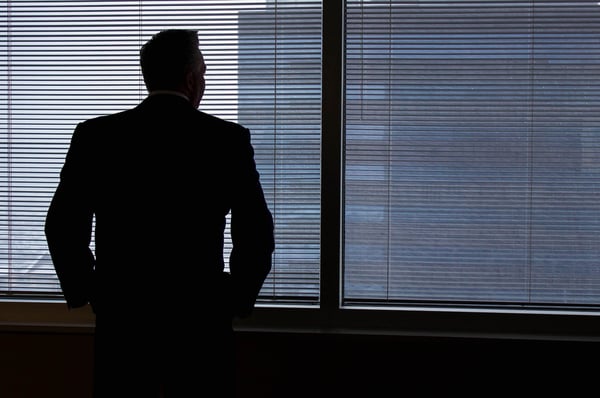 In today's competitive marketplace, you can't afford to lose even a single lead. In addition to simply losing business from that specific lead, who knows how much you could be missing out on future referral business! Let's face it, we're all looking for new leads but in order to bring new leads into our database, we need to first examine the current lead generation tactics in place and identify potential kinks in the funnel.
Here are 7 reasons that you're losing real estate leads:
1. You're MIA From Social Media
You've probably heard this stat before – 90% of all real estate searches begin online. Of this large percentage, many are starting that online search with social media. If you aren't bringing your brand front and center in this important marketplace, you are undoubtedly losing your leads to the competition that is present. It's not enough to simply create your account, you must show up to respond to comments, share educational content, increase brand awareness and follow up with all lead inquiries.
2. Neglecting Face-to-Face Time
While a lot of your marketing can be accomplished from behind your computer screen, real estate is still largely a face-to-face business. Don't get so wrapped up with your online presence that you forget to put in valuable face time in your community. In addition to this, having initial contact with your leads solely online is great, but that relationship needs to evolve to a in-person meeting to further build trust and earn their business.
3. You're Letting Down Your Current Clients
If you aren't living up to the expectations of your current clients, it doesn't take long for word to spread. Make sure that you are doing your best to make their experience a positive one. While some client expectations may be virtually impossible to meet, managing these expectations from the beginning can help eliminate disappointment further down the road. Make it a routine to periodically search your brand online and monitor all reviews.
4. You Don't Have (or Don't Effectively Manage) a CRM
Organization, or lack thereof, can make the difference between success or failure in the real estate industry. If you don't have a great CRM, or simply aren't utilizing the software you have, chances are there are leads that are falling through the cracks.
With our CRM, PropertyPulse, agents are able to track their lead's activity on their website, interactions with their brand and so much more. Effectively using a CRM like this allows all lead intelligence and information to be kept effortlessly in one place.
5. You're Not Pushing Leads From Your Social Media Profiles to Your Website
Interaction through your social media accounts is fantastic, but if you aren't pushing leads to a specific landing page with lead capture, you are missing valuable opportunities to follow up. Try creating specific landing pages tailored to your leads and add lead capture forms to grab that valuable contact info.
6. You're Only Focusing on Sellers
Yes, agents love sellers, but if you are only focusing on these leads and neglecting buyers you are cheating yourself out of a potential pool of great clients. A survey by Qazzoo found that 68% of buyers said they had not been contacted enough by their agent. This shows that even after becoming a client, buyers are not given the attention they crave to help them find their home. Remember that your buyers are valuable, don't forget to give these clients and leads the time they deserve.
7. You're Lead Follow Up is Too Slow
Lead follow up time is truly the make or break element for most buyers and sellers. If you are taking longer than 5 minutes to respond to an inquiry, you've likely already lost your chance. The majority of leads end up going with the first agent they can make contact with, so the importance of making sure this is you can't be overlooked.
Have you made any of these common mistakes? Don't worry, it's not too late to get your lead generation back on track.
Looking for lead generating content to share on your Facebook page? Download this free infographic to share with your leads and remind them why going with an agent, not FSBO, is the best option.