Oh, the real estate life. Remember back then when leads used to call you because they found your ad in a newspaper? Those were the days, but they also shared similar struggles. Home shoppers are now looking online for their new home. This adds a few more barriers between you and that phone call.
Reasons You Are Not Getting Real Estate Leads Online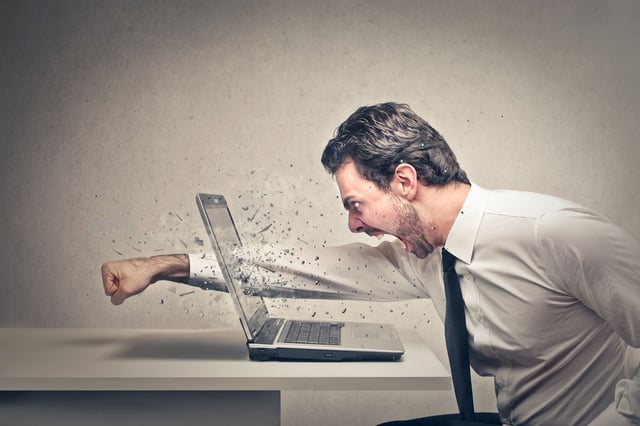 Lead Capture Not Turned On
You would think this wouldn't even need to be on the list, but you would be surprised how often this simple problem exists. Is your lead capture turned on? Or are you letting people do home searches on your site while they work with another agent? Make sure lead capture is turned on so that you have a way to reach out to those who have interacted with your website!
Lead Capture is too Strong
Additionally, lead capture can be too strong sometimes. If you require their information before they can search for homes you might get motivated buyers filling out that form…BUT you are scaring away people just starting their home buying process. These leads need to be nurtured, not strong .
Expectations are Unreasonable
The definition of a lead can vary from person to person. Most online marketers will define them as a person who fills out a form to request more information. Some agents may define leads as home buyers or home sellers ready to transact. That would be fantastic, but the reality is most shoppers will do months of research before making a purchase. If you have automation with your CRM, let it nurture these leads until they are ready to speak with you.
Time for Campaigns to Deliver
Did you post a great article to Facebook? Did you just invest a few hundred dollars into Google Ad Spend? Fantastic, those will pay off and provide a return on your investment…eventually. Keep in mind campaigns will need time to pick up steam. Social Media leads are just like social leads in real life, nobody is converted in the first conversation. Similar to paid campaigns, they will need time to gain momentum and start delivering you consistent results. Not everybody will kiss on the first date.
Not Enough Value
Did they find your website, and not see enough value in it? Maybe you are offering what every other agent is offering, so they decided not to use you because in their minds all agents are the same. Prove them wrong! Value can be displayed by responsiveness, engagement on social media, and content on your website. Stand out from the crowd, and give them a reason to sign up with you.
Time of Year
There will be certain times of the year where your leads will not be interested in scheduling a showing. The holiday season is the perfect example. Most people will spend this time with their families and/or traveling. They still might be doing research, but are not doing any form filling. It is okay for it to be slow, you can still plan out your marketing schedule and prepare for the future.
No Call to Action
The best way to get someone to do something, is to tell them to do something. Read this article. Click this link. Sign up for my newsletter. Effective calls to action will be paired with a reason to act. For example, "Visit my website, to search 1000s of homes easily".
Another example of an effective call to action is the sentence below this one…
---
To learn more about how to get online leads, click below!