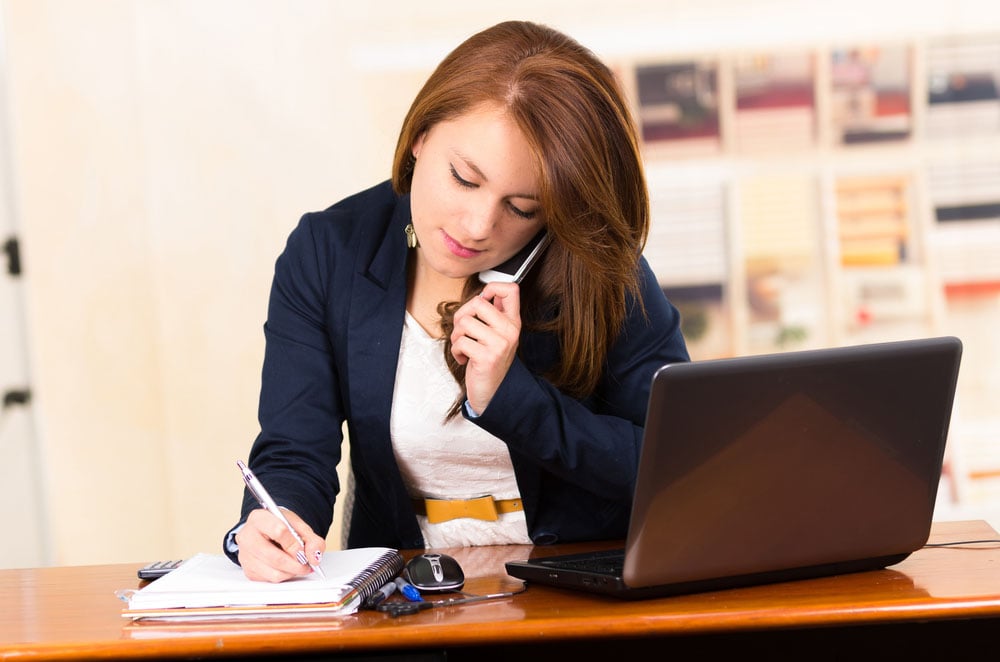 When you are running your own business, time really is money and when you're a real estate agent, you don't want to waste either of those important resources. Between running to listing appointments, client meetings, and home showings, there aren't very many spare moments. Knowing how to manage your time effectively is crucial for getting ahead.
Try these 7 time savings tips for real estate agents
1. Know Your Business Goals
A real estate career looks differently to different people. While working 24-7 would make the job easier, it's not likely the best bet when you are trying to balance the other aspects of your life. If you are a new agent, take the time to figure out how many hours you are willing to work and what your goals are. If you are an existing agent who feels like things have gotten a bit hectic, it's a good time to re-evaluate.
Grab your free copy of our 2018 business plan to help you get your career and personal goals on track.
2. Get Organized
If you are wasting time tracking down your notes or trying to remember what you are supposed to do next, you are constantly going to find yourself short on time. Be clear and organized with your goals and tasks throughout the day and you'll waste fewer precious minutes.
3. Work During "Time Snippets"
"Time snippets" are those moments we lose by waiting. It may be in line, or for our next meeting to start but these tricky little minutes get stolen from us all the time. Be mindful of these short down times and have a go-to list with brief tasks you've been meaning to do. Whether it's calling back a client or sending a new lead a video message, make the time to do it.
4. Time Block
Another great organizational tip is to try time blocking. This will allow you to set aside times to do different activities. If you adhere to the time blocks you have set for yourself, you won't end up short on time for projects or tasks.
5. Set Proper Expectations With Clients
Perhaps this is the most important tip. When working with clients, always be sure to properly manage expectations. If you are over-promising on turn around, you will only be hurting yourself.
6. Take a Break
You're not a robot. In order to manage your time effectively you'll need to take breaks now and again. These breaks will give you a chance to de-stress, calm your mind, and decide on your next plan of action.
7. Prioritize Work
Make a list of tasks in order of priority and work your way down. This will ensure that you cross off the items on the very top of your list first.
Once you start managing your time effectively, you'll notice a decrease in stress level and an overall boost in productivity. Try incorporating several, or all, of these tips into your daily life and you'll begin feeling like you've got a handle on it.