Branding is defined as, "the process involved in creating a unique name and image for a product in the consumer's' mind, mainly through advertising campaigns with a consistent theme. Branding aims to establish a significant and differentiated presence in the market that attracts and retains loyal customers." In other words, branding is one of the most important parts of building your real estate business. It doesn't matter what industry you are in, without branding, your business won't be known, and therefore you won't be successful.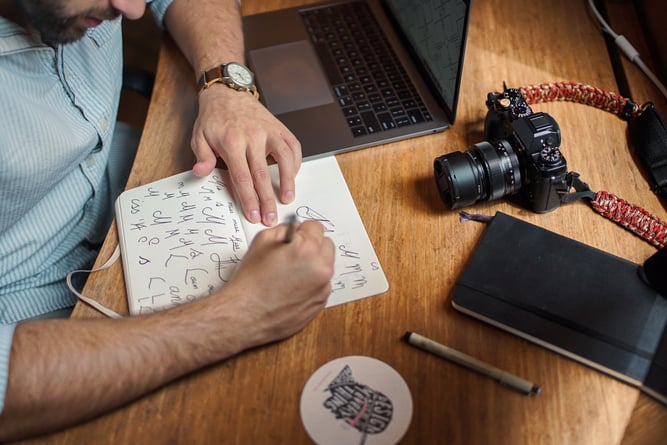 Here are 8 tips for branding your real estate business:
Plan
No matter how big or small your team is, you need a marketing plan. Ask these questions when determining your plan:
Goals: What is the goal of your marketing plan? Is it to expand your company to accommodate an increase in business? Is your goal to maintain? Writing these goals out will allow you to gear your marketing plan according to your goal.
Objectives: What steps are you going to take in order to obtain your goals? Are you going to use direct mail? Social media? Email marketing? TV commercials? Write out the steps that you are going to take in order to market your business successfully.
Budget: What's your marketing budget? No matter what the business is, you are going to need to spend some money on marketing. Be realistic with your budget and plan accordingly to stick on budget.
Evaluate
Scope out your local competitors, including other agents in your office. Learn what they are doing to be successful. What are their strengths and weaknesses? Understanding your competition can help you to define your business. It's okay to use some strategies that you see other agents in the industry doing.
Identify
You need to identify your market. This will help you to define your brand because every market is going to have clients with their own individual needs. Consider which niche you specialize in. Do you prefer luxury real estate, short sale, commercial, rentals, or buyers/sellers? Having these in mind will keep your brand focused.
Appeal
Get personal with your farming area and to people outside of your market. Appeal to their emotional side. There are few things that help to establish trust more than understanding their perspective of the buying or selling process.
Expert
If you aren't already a market expert, become one… and become one quickly. Knowledge is power. It may require some extra work on your part, but in the end it will pay off. Potential clients want to work with an agent who knows what they are talking about. Don't be the agent that makes up whatever they think the client wants to hear in order to make a sale.
Unique
What makes you stand out from fellow agents in the industry? Is it your knowledge? Your ability to support first time buyers? Your patience or dedication to the job? Use your strengths to sell yourself and help you stand out in a crowd.
Slogan
Create a catchy slogan to tie to your brand. Your slogan should keep the theme of your overall business branding message. Take agent David Soldwisch, from PMZ Real Estate, for example - "More than Just your Realtor." It's simple and to the point, but most importantly it's easy to remember and it's catchy. A good slogan will have these 5 characteristics:
Identification: a good slogan needs to be brand consistent. This doesn't mean that it needs to include the name of your company, but it should be strongly implied.
Memorable: a good slogan will be remembered for years to come.
Beneficial: reveal your purpose as a real estate agent and the benefit of working with you over someone else.
Differential: real estate is an overcrowded market. Make yourself stand out. Be creative and fun with it!
Keep it simple: if your slogan is too long, it will be hard to remember. Less is more.
Logo
Your business logo doesn't need to be fancy or complicated. It just needs to be easy to read and should grab the attention of prospects. Once you have a logo, use it with all of your marketing efforts. Yes EVERYTHING. This includes email footers, flyers, postcards. Consumers like visuals, so if you use your logo enough, people will start to remember it.
The most successful real estate agents have used these 8 steps and implemented them into their business plan. Branding your business is no easy task and it is not something that happens overnight, but i can assure you, your hard work will be worth it.
---
Is your current marketing strategy failing to drive traffic to your website? We can help!