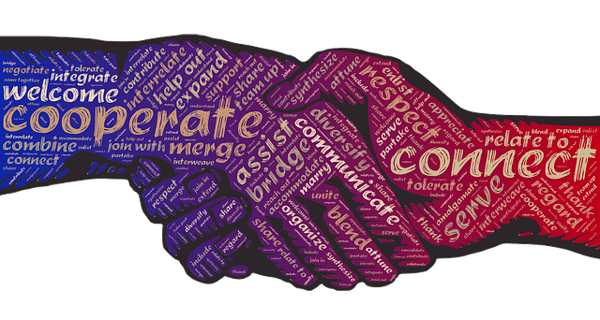 Building trust is the foundation for developing a strong, solid relationship with your leads from the very beginning. While it sounds like a basic concept, trust must be earned, it's not simply given so having a strategy in place and being conscious in all your communications is paramount to growing your business. Your leads are making a significant life change and with that comes lots of stress. As their agent, it's your job to help alleviate some of that stress.
Here are 8 ways to build your real estate seller lead's trust.
1. Give Respect to Get Respect
We've been told since we were young that you "get what you give" and should "treat others the way you would like to be treated," and as adults, especially in the workforce, this ideology holds true. If your goal is to build trust with your leads, you need to always be respectful of their time, concerns, and input in order to pave the way for them to do the same.
One of the most surefire ways to show you respect to your clients and leads alike is by reaching out promptly with news and information. This shows you respect their end goal and respect their time.
2. Listen to All Concerns and Requests
If you have already asked your sellers a list of questions that they later must repeat, they are going to feel like you are not a very attentive agent. Listening will take you far when it comes to earning the respect of your clients and leads. If they have concerns throughout the selling process, acknowledge and consider them as a way to show you respect their thoughts and input throughout the transaction.
3. If You Make a Mistake, Admit it
Mistakes happen along the way, the real estate industry rarely holds guarantees. When you make a mistake, don't be afraid to admit it. Things will run much more smoothly if you have already worked through the situation in your head and can provide a viable solution at the same time you admit that things have gone slightly off track.
4. Don't Back Down When You Know Your Are Right
Just as you should admit you made a mistake, you should also know when to stand up for yourself when you know you are right. If you are constantly giving in and saying yes to each and every request, you are losing respect. There are always those clients who will try our patience, but if we change our whole day constantly for their every whim it's not going to be beneficial for anyone in the long run.
5. Avoid Giving Your Opinion, Just Give the Facts
You are the one with the industry knowledge, but your personal opinions should be kept to a minimum. If it won't benefit the outcome of the situation, it's best to stick to the facts and leave out your own point of view to avoid controversy when there need not be any.
6. Never Make Promises You Can't Keep
When dealing with seller leads, it's tempting to promise a home sale in a faster amount of time than the competition, but if you are making unrealistic promises to your leads or clients, it's only going to come back to haunt you in the long run. While it may be tempting (or perhaps simply optimistic) to make these claims, if deadlines pass without result your respect will suffer.
7. Always Be Prepared
Staying a step ahead of what your leads and clients want is going to make you look prepared and ready for anything. If you are sitting on a property with no offers for weeks, for example, it's time for you to step up and suggest a price reduction rather than waiting for your clients to suggest it. You are receiving commission after all, you need to show your clients that you are doing your part of the job and earning it.
8. Stay in Contact
The disappearing agent act is one that is hard to recover from. Even if you don't have breaking news for your client, it's worth checking in to let them know they are still top of mind and have not been forgotten. You'll also want to be available for phone calls. Sellers often have many questions and while you can't always answer all calls at the moment they come in, your prompt response will be greatly appreciated.
Earning the respect of both your leads and clients can be a bit challenging but worthwhile in the long run. Not only are satisfied clients an asset, but their referral value is also something that will prove a worthwhile return on the time you've invested.
Remind buyer leads why they need you with this online vs. in person home viewing infographic. It's formatted for easy sharing on your Facebook page.