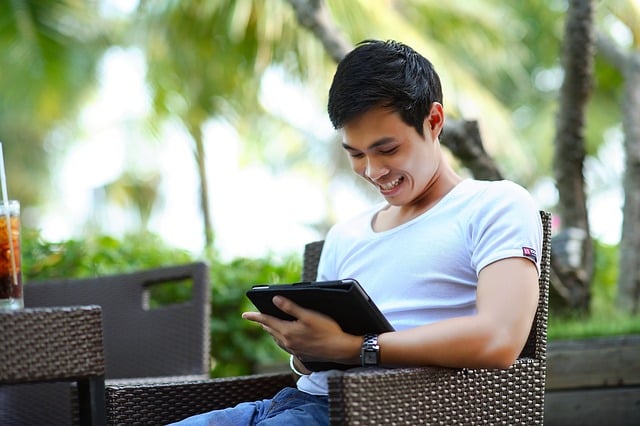 Did you know that 51% of home buyers find their home on the Internet? It should come as no surprise that your leads are active online, but perhaps the biggest quandary agents face is how to get leads to commit to you and stop searching elsewhere. To simplify the answer, you must provide your leads with everything they need in one stop and consider their needs before they even do. Sounds easy right? It is, you just need the technology and know-how to do it!
Here's how to stop online real estate leads in their search
1. Have Up-to-Date Listings Live on Your Website
Since we know home buyers are looking online, you need to make sure that your listings are up-to-date and easy to search. This means maximizing your exposure through social media as well as on your website.
2. Allow Leads to Subscribe to Listing Alerts
Once buyer leads hit your website, it's necessary to allow them a chance to see other listings they may like. This is the beginning of laying the foundation with your buyers. By providing these instant listing alerts, you are now offering them just what they need when they need it.
3. Enable Lead Intelligence on Your Website
While automation is key, it doesn't replace human touch. Let your website work for you so that you can reach out with relevant information and make that connection. With an intelligent website, you will be able to see what leads are hot and which may not have worked their way down the funnel yet. The ability to see what leads are doing on your website will give you an opening for those all-important conversations.
4. Have a Killer Follow-Up Strategy
The majority of home buyers actually work with the first agent to reach out to them. Think about that for a second – speedy follow-up means everything! Ideally you want to send a text, email, and phone call on that first day if you aren't able to connect. It's about being persistent, fast, and making that first touch within the first 5 minutes of receiving that lead inquiry.
5. Enable Email Campaigns
While it would be fantastic if leads wanted to buy the very same day they contact you, the reality is much different for most buyers. The average buyer timeline is, in fact, 27 months. As you can see, touching base once or twice with these leads isn't going to cut it. You need to have a system in place that can nurture these leads while you are out getting listings and closing deals. Automated email campaigns allow you the chance to connect and check in with your buyer leads while continuing to build your relationship and move them further down the funnel.
6. Capture Lead Information on Your Website
Your website should be a wealth of helpful knowledge for your leads, but that doesn't mean you need to simply give it away for free. Protect areas of your website with lead capture so that you can quickly and effectively reach out to your leads with this newly captured contact information.
7. Drive Social Traffic to Your Website
One of the biggest mistakes real estate agents make is failing to harness the power of social media. The importance of Facebook isn't lost but the path to connecting with these leads often is. The number one secret to Facebook success in real estate is driving traffic to your website. Without this crucial factor, your leads aren't going to connect with you, enter your lead nurturing drip campaigns, or leave you their contact information. All posts and content should have a link to relevant content on your site. With all the other important components we've discussed so far in place, you can see the importance of driving this targeted traffic to your website.
8. Supply Community and School Reports
It's not just the property the buyer must fall in love with, but the complete neighborhood package. Leads are going to want to know more about the community. One of the features we offer to agents with PropertyPusle is the ability to offer these reports right on their Facebook page. This is yet another effective way to capture and stop leads in the education phase of their search.
Ready to start capturing more buyer leads? We offer a free marketing consultation to all our of our blog readers! Reserve your consultation today and learn how to increase your effectiveness as an agent, gather more leads, and overall boost your bottom line.