If you don't know what TikTok is, then check out this article. There are plenty of reasons to use TikTok - but how can you incorporate TikTok into your real estate marketing?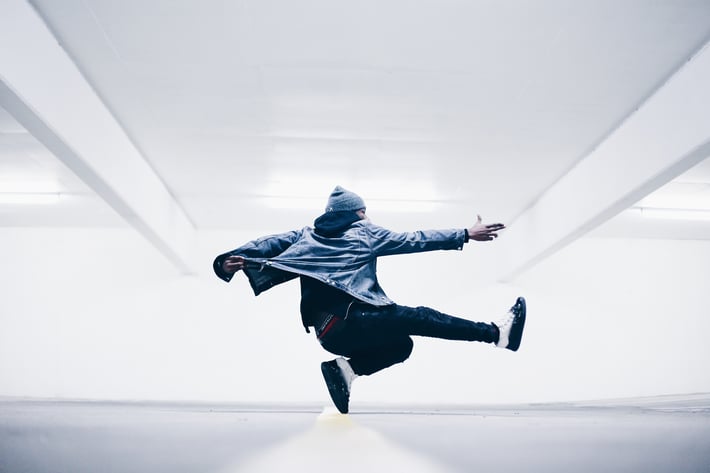 Here is How Real Estate Agents Should Use TikTok:
1. Understand Why Users Log On
Since we first started incorporating Facebook into Z57 Products about 10 years ago, we've also emphasized the fact that homebuyers and sellers go onto social media to connect with their friends and family first and foremost. They will sometimes ask for recommendations, but they are not there to be sold to. TikTok users log on for two different purposes: share content or consume content
2. Use it For Yourself First
To fully understand TikTok, you will want to use the platform for yourself first. We would recommend searching a hashtag that YOU are interested in outside of real estate, find videos you enjoy, then follow about 30 profiles that post that content. After that, search the #RealEstate hashtag and follow your favorite creators from that hashtag. TikTok's algorithm is much more advanced than Instagram, and will curate content that you will actually enjoy on your "For You" page. Meaning, you will get less teenagers dancing to electronic music and more of what you actually want.
3. Post Daily
Unlike Instagram, you don't need to have a fully polished professionally edited video. It's like the early days of YouTube when people had dimly lit videos recorded on webcams. Your videos can be made with you in your pajamas. (Just make sure you are at home, and not at a showing!) It's more important that you create content, especially for the millions of users that are only there to consume videos. The majority of your real estate prospects will not actually ever post to TikTok, even though they open the app daily.
4. It is Okay to Copy Content
A strange phenomenon on this platform is that people are blatantly making the same video over and over. It's like doing a song cover, but instead it's an entire video - down to the choreography and music chosen. You'll need to set yourself apart by making it unique to you - or relevant to real estate. We've made a list of 6 real estate agents that you should follow on TikTok to give you some inspiration.
5. Use Popular Music
Also unlike Instagram, adding hashtags to your post captions don't actually benefit you. You'll find more success from TikTok's algorithm by using music that TikTok is advertising to you or music that has gone viral. You'll know which songs these are when you go through your "For You" page.
6. Make Duets with Popular TikTokers
In order to boost your presence, it's okay to piggyback off users that are already established. This will increase your reach and give your profile more visibility.
7. Share Your Posts onto Other Platforms
The oddest choice TikTok has made to implement to their user interface is the ability to share to other social media platforms. Take full advantage of this, because video shares is something that TikTok takes into account when recommending your videos. Share to all your social networks while encouraging your followers to find you on TikTok. Even if your content doesn't perform well on TikTok, it can still bring a good amount of engagement on your other profiles!
---
Click below for a FREE trial of our auto-poster tool.