Happy New Year! A new year means a new you, and perhaps new goals and new resolutions. With the addition of so many "new" items into your life and real estate business, it would be a great idea to entertain the thought of getting rid of a few "old" habits.
Old Habits to Ditch in 2018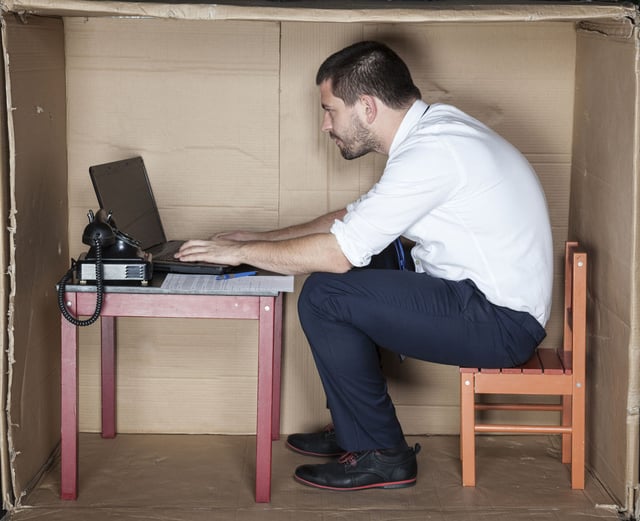 1. Calling Real Estate Leads Only Once
We hear this all too often. An agent calls a lead once, they don't answer, so they stop following up! Or maybe they gave a bad phone number on the lead capture form, but the email still works. If that sounds familiar, then stop it! Stop it right now! Real estate buyers and sellers need to be nurtured. If they signed up on your site to do a home search or request a CMA report...they are interested.
2. Not Using Facebook Properly
According to the NAR, the majority of real estate agents agree in the importance of using social media for their business...but also, the majority of real estate agents don't know how to use Facebook properly. Facebook is about growing your audience and building a relationship with them. If your goal is new leads, you might be doing wrong. Facebook has specific placements for ads and sponsored posts, take advantage of those paid avenues...but also focus on engaging your audience in an authentic way.
3. Forgetting About Past Clients
How many of your closings last year were from new business vs referrals? If you want more referral business, don't forget about your past clients. You still need to stay top of mind and strengthen that relationship beyond the sale, as they will bring your more business through social media interaction and referrals.
4. Waiting for Leads from Your Broker
If you want leads. Go out and get them yourself! Real estate is a tough business to be in, and having a "go-get 'em" attitude will work to your advantage. You should still absolutely work any lead given to you by broker, but at the end of the day that lead still belongs to the broker. Should you decide to join a different brokerage, you can't take those with you.
5. Not Utilizing Technology
Everybody has a computer and a smart phone. Are you doing your best to maximize the usefulness of these tools? There are other resources available to allow you to create an optimum workflow for lead generation and lead follow up. Your broker will provide tools, and there are also programs like PropertyPulse that will take care of mundane tasks for you. By using programs like PropertyPulse, you will no longer need to post to Facebook daily, write emails to advertise your listings, and tell leads about new listings that match their search criteria. If you have a system that does this, use it!
---
Ready to Jump Start Your Business This Year? Sign Up For Our Free Trial!