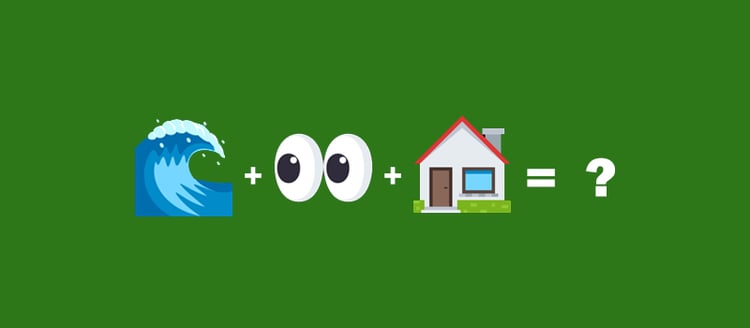 Ever wish you could be Robert Langdon trying to decipher the codes and symbol's in Dan Brown's the Da Vinci Code? How about Ron Swanson as he solves riddles during Ben's scavenger hunt like on the show Parks and Rec? Maybe you've imaged going on a national treasure hunt like Nicholas Cage? If you said yes to any of these - and even if you said no - this will be a fun game for you.
If a picture says a 1000 words, then what does an emoji say? Emoji's are essentially the hieroglyphics of modern technological communication. Even though they're just tiny "pictures", they can be put together to create new meanings. Deciphering emoji codes can be challenging, but overall it's actually quite fun - so I thought it would be fun to create and several share a real estate one with you. There are no prizes for solving all of them, the only reward is knowing you had fun cracking these real estate emoji codes and that you've got your emoji linguistics down to a T.
Some of these codes will be a term or phrase, and some will be a sentence - all of them will be related to real estate. Once you've guessed your answers to each code, click on the link at the end to view the answers.
To help you get started, the answer to the code above is Ocean View Property.
Good luck and I hope you have fun!
Let's see if you can decipher all 25 real estate emoji codes:
☝️

👨‍👩‍👧‍👦

🏠

☝️⌚️🏠💰

🏠💲🧍

🛌

🛌

🛌🛁🚿🏠

🏛💰🏠

🏢🔕✈️⛺️

🏁🏠⬅️🚶‍♂️

🤝🎉🏠🔑

🐢🏠📈

🚪💥👊

🔥✨🏠

🏠🔽📑

🏠📈🔮

🏫⛪️🚶‍♂️🏠

🎈🏠🕑🌞➡️🕔🌚.👍🍪🤤

🙇‍♂️🏠👀🌚❓

🙋🏻‍♂️🙋🏻‍♂️🙋🏻‍♂️🙋🏻‍♂️💰🏠🙌

📅👋💬❓

🔐📦🏠➡️🕘🕘🕒🕐

😴❓👀🏠

🏠👩‍⚖️

🛒🏠➡️🌐💻

🔭🏠🔥❓

🏠🚗😍

🏠💩
Click here to view the answers >>>
---
If you desire to have the best website in your local market, sign up for a
FREE consultation with a Marketing Experts:

"Customer Service is outstanding. They did take time to work with me on numerous questions. It seems that Z57's goal is customer satisfaction." - Ted U.