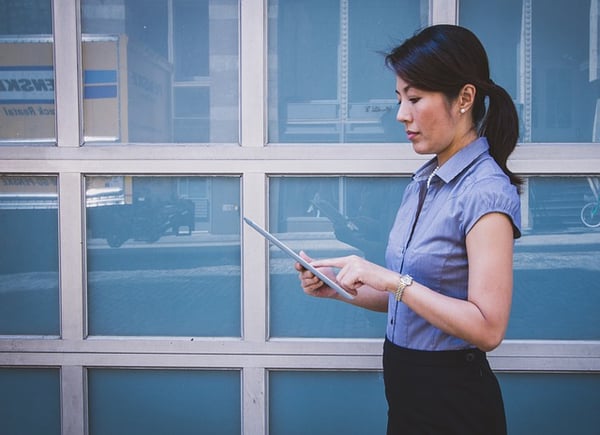 Starting out in any new career can be taxing, for real estate agents there's a lot to learn but perhaps the key to success comes down to confidence. By taking the time to build this solid foundation, you'll find that the rest falls into place seamlessly. For agents, so much comes down to likability and it's much easier to be yourself when you're confident. From building online relationships to listing presentations, there must be a level or personability and positive energy that stems from feeling knowledgeable and self-assured.
Here are 7 tips for building confidence as a new real estate agent
1. Remain Positive and Energetic
When you've got a lot going on it can be challenging to keep your energy level elevated, but in a person-to-person business like real estate it's essential. Sellers and buyers are much more interested and content working with someone who is overly enthusiastic versus an agent who treats them like just another paycheck.
To help you accomplish this inner positivity, we've created 10 affirmations for those moments when your confidence and energy level need a little boost. Download your free positive affirmations before you head in to your next meeting and start feeling confident and ready for success to come your way.
2. Find a Mentor
Learning from a seasoned real estate agent is one of the best ways to boost your confidence and skill level. If you work for a brokerage, forge a working relationship with the top producer in your office. Often it takes years to learn all the ins and out that propel them through their daily successes. If it's possible to do a co-listing, take advantage of the opportunity. The wealth of knowledge you will gain will be worth every moment of work.
3. Never Stop Learning
Staying up to date with your market and real estate trends in general will help you feel more confident in all you do. Your education should expand beyond simply finishing real estate school and passing the exam. The good news is that with a little research you can identify a wealth of resources available to you in your area. From blogs like this one to local networking groups, seminars, and conferences, the real estate industry will offer you countless opportunities to grow and learn, you just need to be accepting of them.
4. Learn All You Can About Your Market
Consider what it means to truly be your neighborhood expert and embody this. If you farm a large city, this can be overwhelming at first but by boosting your knowledge of the area, you will be more confident when it comes to selling or finding a property for your clients.
5. Rehearse Answering Common Questions
Practice makes perfect, or so they say, and this old adage rings true when it comes to prepping for client questions. At the very basic level, you should be ready and able to describe each step in the buying or selling process to your client but beyond that, you should prepare yourself to field more difficult questions to you aren't taken off guard.
6. Be Patient
Perhaps the biggest frustration for new agents is that it will take some time to build your market knowledge as well as your confidence. Setting the groundwork for success and having a plan for what you want and how you will get there will help to alleviate some of this uncertainty and boost confidence level.
7. Have a Clear Marketing Plan
As you've no doubt learned, today's consumers are online and your marketing plan must be tailored to match their wants, needs, and search patterns. Be sure to have a social media, email, and follow-up plan in place so that you can be confident you are doing all you can to follow up with your leads and attract new clientele.
Confidence comes down to preparation, developing your skill, and knowing your market inside and out. Taking the time to lay the solid foundation of your career will set you up for confidence an success in all you do.