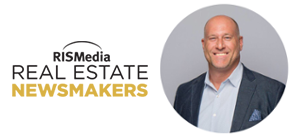 Check out the new article just published in RISMedia featuring our very own Jack Markham!
Connecting With Consumers: Personalized Conversations and a Tech-Forward Approach >>>
In this interview, Jack, General Manager of Z57, Zurple, and TorchX shares his insights on how agents should be utilizing technology to better serve consumers and grow their businesses. Through a series of questions, you'll learn:
Why a real estate website with a consumer focused experience is critical for agents who need to be found online by consumers.
How technology can give agents the time to have one-on-one interactions with their clients, even as those conversations are shifting to digital platforms.
That the solution to increased competition - not just from other agents but from technology disrupters like iBuyer companies - is to adopt systems that will get an agents into conversations with buyers and sellers. At the end of the day, real estate is still a people business!
---
Need help with social media? Try a free trial of our service!