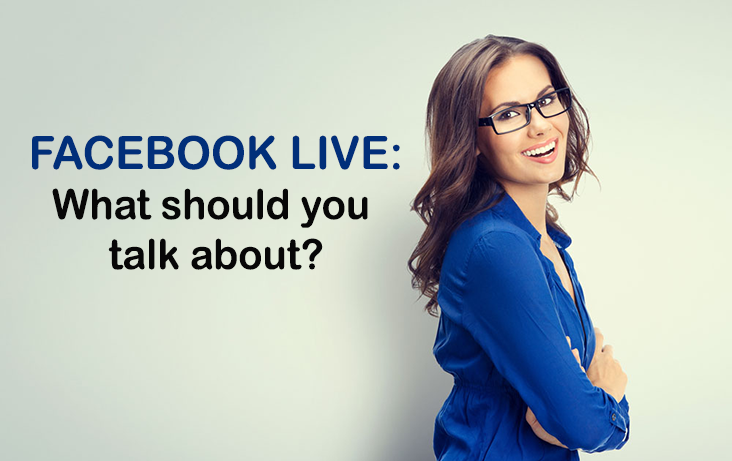 Facebook Live combines two of the hottest things happening in social media: video and Facebook. If you aren't using it to engage with your leads, now is the time to jump in with both feet.
Not sure you have something Facebook-Live-worthy to discuss? Use these ideas for real estate agents and start going live.
Virtual Tours
Not everyone can easily make an appointment to come see a home, but it only takes a few moments to view a video online. Pique buyer interest by doing a live walk-through. This social media savvy move will also impress seller leads that might be in the market for an agent too!
Neighborhood Spotlight
You know when it comes to selling a home you're selling much more than that. The neighborhood is just as important as the beautifully staged listing. Showcase local parks, schools, and other assets that are going to appeal to your leads.
Home Auctions
Auctions can be very exciting to watch live since large purchases and sales are happening in just the course of a few seconds or minutes. Try live streaming the next auction you attend to capture the interest of your fans and followers and share the excitement of the auction.
Showcase a Local Business
In addition to showcasing your neighborhood's assets, live stream from the area's most popular spots. Maybe it's a farmers market, coffee shop, or new restaurant. Being an industry expert means knowing (and showcasing) your neighborhood inside and out.
Interview with a Home Staging Specialist
Next time you have an appointment with a home stager, ask if he/she wouldn't mind live-streaming the process. People are always interested in home decor and staging topics and the visual nature behind styling makes it perfect for Facebook Live. This will also show your seller leads that you take selling their home seriously and will work with a team of professionals to make their house look it's very best.
Offer Practical Buyer and Seller Advice
Just as you do with your blog, or even daily on the phone, hop online to share practical buyer and seller advice. Buying or selling is stressful and requires a lot of research and understanding. Help your leads move further down the funnel by helping them do their research.
Include Parts of Your Daily Life
The most popular agents on social media aren't popular just for their industry-related footage. They also showcase parts of their daily life that make them likable and easy to relate to. Don't be afraid to throw in a few personal clips of your day.
Looking for additional ways to engage with your Facebook audience? Try our Social Auto-Poster tool for one month free! With the Social Auto-Poster, you'll have engaging content posted on your page for you!