If you're a new agent or if you're just having lead generation problems, you'll find success by focusing on one target market, one persona, or one niche because that will be your PERFECT client! Personas are all about marketing to the right type of lead, rather than wasting resources on consumers who aren't a good match. For example, marketing to someone that has shown interest in purchasing a home, as opposed to someone who isn't.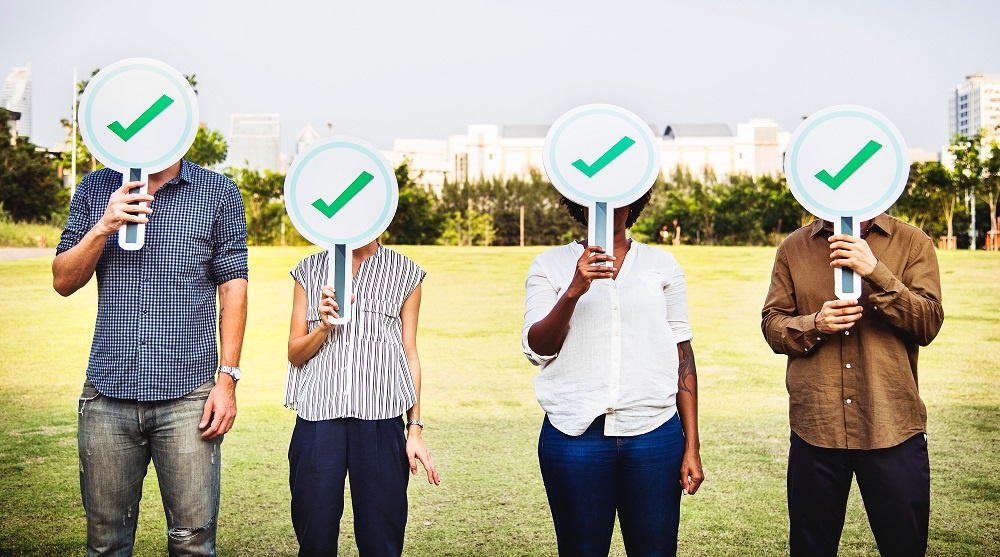 According to HubSpot, a persona is, "A semi-fictional representation of your ideal customer based on market research and real data about your existing customers." Creating a persona will help you determine how to position your real estate brand, the tone of your messages, the appearance of your website, types of content, and lead generation strategies that they will prefer, understand and consume.
I should also mention, personas are especially important when creating Facebook Ads for real estate leads because you can create ads that target the characteristics of your persona such as demographics, interests, hobbies, and more. Let's go over the 5 elements of a persona to help you identify your "perfect real estate client".
1. Real Estate Lead Demographics
Defined as quantitative statistical data relating to the population, your preferred demographic will help you paint a picture of your perfect client.
Important real estate demographics to consider while creating your persona includes:
Age
Gender
Job title
Type of work
Education level
Income
Homeownership status
Religion
Marital status
Family size
Geography (Location)
2. Lead Psychographics
Different from demographics, psychographics are qualitative characteristics that relate to the psychology of a real estate lead. It's less about what you are and relates more to how you are. You will use this information to target specific types of groups. If you love dogs, your Facebook shows you with dogs, your ad specifically mentions helping dog owners find homes, and you target dog lovers that are first-time home buyers; that small common interest might be the factor that converts them into a lead.
Important lead psychographics to consider while creating your persona includes:
Personality
Values
Opinions
Attitudes
Interests/hobbies
Lifestyles
3. Lead Problems and Hurdles
List all the reasons your persona might look for your help. Consider your job description, responsibilities, and the solutions you bring to the table as a real estate agent. Remember, you're not just a real estate agent, you are the friendly neighborhood expert that can solve almost any problem but if you can't solve the problem, you know someone that can. So, how will you be the solution to their problem?
Common solutions that real estate agents provide to their clients:
Ensures compliant processes under state and local regulations
Uses sales skills to negotiate the best price/offer for their client
Researches and filters active, pending and sold listings in their MLS that meet their client's expectations
Keeps client updated with local market activity, industry news, and trends
Completes and submits paperwork such as agreements, records, & other documents
Schedules and attends appointments, showings, & other meetings with other parties
Advertises and promotes listings through varies marketing strategies
Responds to emails, texts & phone calls for their client
4. Real Estate Lead Communication Channels
List the channels where your persona looks for information, such as social media, blogs, radio, television, etc. This will help you understand how to communicate with them, the best format for your content and which channels to focus on to get in front of their face.
Common communication channels for real estate leads:
Blogs
Radio
Television
Magazines
Newspapers
5. Lead Objections For Real Estate Agents
List any rebuttal that a lead might have about your service as a real estate agent. If you're ready for their objection, then you will have the right answer to overcome it when the time comes.
Consider some of these common lead objections:
I have a friend who is an agent
You look like you're too busy and will not give us the special attention we require
You haven't managed a lot of homes in our area/price range
We're not ready yet, we want to fix up the house first
After you've established your "perfect customer", position your marketing strategies to target them. Design your branding and the tone of your messages to cater to your "perfect customer" to get the most out of your campaigns. Just like Amazon, as you become more popular in your area, you can expand your "perfect customer" to include preferred customers and so on.
---
Ready to own a website that you can personalize to meet the needs of your personas? Sign up for a free website demo!