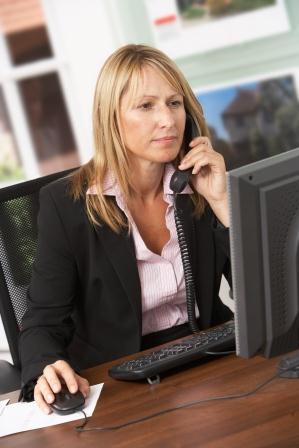 One of the most important duties for any real estate agent is following up with prospects. The best way to look at a prospect is as a "pre-customer." The key to real estate web development is bringing prospects to your agency through the website, but if there is no follow-up with those prospects, they may never become customers. Z57 offers these tips for developing a prospect follow-up formula that can help you increase your client base.
Create a Timeline
Organization is crucial when following up with prospects. Agents don't want to wait too long before contacting a prospective client, but they also do not want to call them repeatedly. Develop a schedule for placing calls to prospective clients, being careful not to contact them too often. If the prospective customer is not receptive to the calls, extend the time between calls to give them time to make a decision.
Introductory Letter
Another way for following up with prospects is by sending out an introductory letter. However, it is important that the introductory letter be personal, and not an automated letter. Consumers respond better to personalized contact, so including customer-specific information might help convert that lead into a customer.
Thank You Gifts
Gifts are another way for following up with prospects. Items such as pens, magnets or coffee mugs adorned with the agency's logo are a great way to thank the prospect for contacting your agency, even if they don't become customers immediately. The prospect feels welcomed and appreciated, and when that prospect is ready to buy or sell a home, they'll no doubt remember the gift and the agency.
There are many ways for following up with prospects that can turn those prospects into customers. Contact Z57 today to learn the details on lead follow-up and lots of other great marketing strategies that will help you become wildly successful.