For kids, trick or treating on Halloween is an exhilarating game of chance. Their mission is to acquire the most candy or the biggest candy bar that they can wrap their mouths around. It's no secret, especially to the parents of sugar-craving witches and skeletons. That's why every year, tried-and-true, families in each town flock to the neighborhood that hands out the biggest and best candy.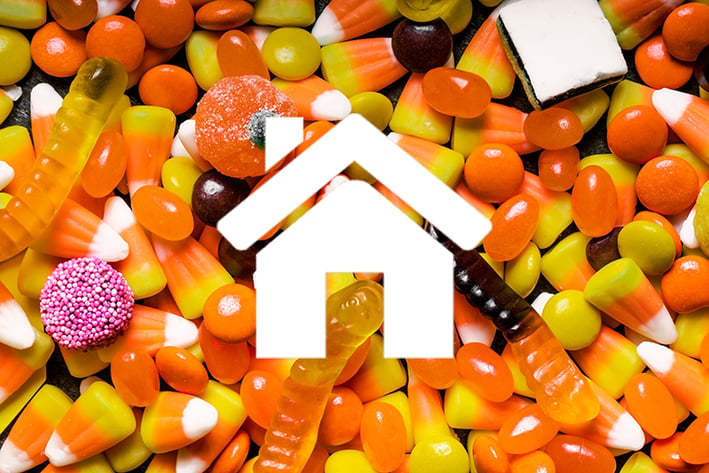 In this article, I will show you how to execute a reverse trick or treat tactic to generate referral leads during Halloween this year.
How to implement a reverse trick or treat referral and nurturing tactic
This Halloween, treat and stay top of mind with your recent clients by sending them full size candy bars that they can hand out to trick or treaters during Halloween. Here's what you do:
Determine your marketing budget for Halloween

Determine the past clients that will receive the boxes full-size candy bars

Some people do not celebrate Halloween due to personal or religious reasons. To get the most out of this strategy, be mindful consider your past client's personality and preferences. You can always include them in your Thanksgiving or Winter Holiday referral strategy.

Calculate your goal

Your goal is to generate a referral with a conversion rate of 15-20%

If you send 10 boxes to 10 past clients, your goal is to generate at least 2 referrals

Log into your Amazon Prime account

Type "Full-size candy bars" into the search

Select the candy boxes that you think your past client will like to hand out. Here are some of my picks:

Include a note on the order that says something along the lines of, "I want you to be the most popular house in your neighborhood this Halloween!"
For affluent neighborhoods, this is not an option – it's required. Just take a look at this today.com article: Viral post imploring rich neighbors to give out big candy bars sparks backlash. Who knows? Maybe handing out big candy bars during Halloween can boost market value!
---
Looking for more referral leads this fall?

Request a FREE DEMO to see how Z57 can help you generate new listing leads.