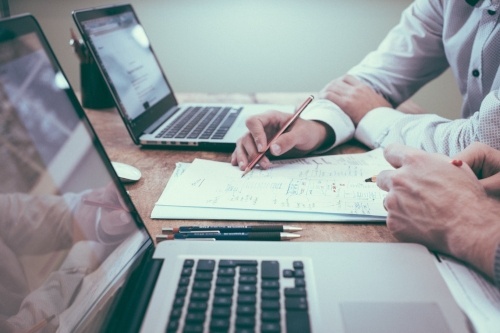 Is there a marketing channel that can boost site visits, increase lead conversions, and ultimately lead to more sales? Of course there is! Your blog is your way to get people excited about your brand and build it up. There are of course some key aspects to focus on. Making sure that you hit these several areas will ensure you get people coming back to your blogs for more.
Let's explore some key blog aspects for realtors to focus on:
Great content - It sounds simple but it's not. Knowing what your audience is looking for will help you narrow in and generate quality leads. Here are a few other concepts to include; actionable advice, additional resources, and when appropriate, good humor.
Constant updates - What good is content if it's not

relevant or topical

? Constantly updating your material and refining your writing style will really play well to your readers. Once you get your audience engaged, they'll be more likely to fill out your forms.
Know your audience - I'm willing to bet that you write for several different types of readers. Whether they're buyers, sellers, or other agents, knowing what your readers are looking for will help you know how to write for the future. The best way to accomplish this is to look at your historical posts to see which have performed better.
Focus on their needs - Everybody is focused on their needs first. If you have a really

great idea

for a blog topic, you should absolutely write about it! Just make sure to tie it back to who you're writing it for and what they came to your blog to begin with.
Make it pretty - Everyone likes a good design and an easy to navigate page. Think about it, if you were presented a wall of text with nothing breaking up the sections, would you be able to make it all the way through?

Me neither

. As a tip, people like list blogs (if you've made it this far, it looks like you do too!)
---
So now you're able to write rock star realtor blogs. What comes next? How do you capture people that are interested in doing business with you? If you'd like to see how Z57 can help you capture more of your market, speak with a Z57 team member today!