Hashtags are a concept that is simple to explain, but difficult to execute correctly. They work functionally the same on each social network. What real estate agents should understand though, is that hashtags serve different functions on each platform. Let's break down how that actually works.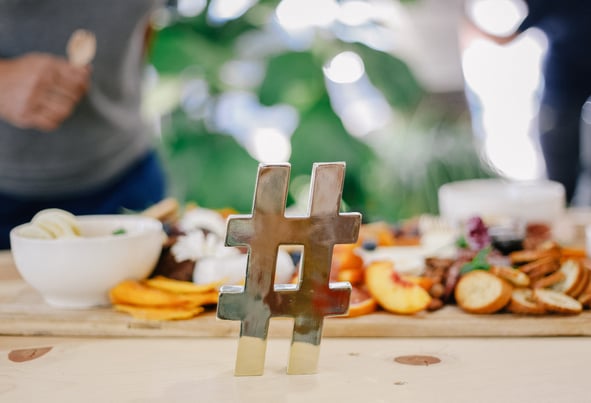 Here is What Real Estate Agents Should Know About Hashtags
Facebook - Only Specific Situations
While Facebook does have the ability to use hashtags in posts, they don't serve the purpose of being discovered. Adding #RealEstate to a Facebook post won't find you real estate leads, because people are not actively searching for hashtags on Facebook. They are instead asking their friends for recommendations.
The only time hashtags are really used are when people are contributing to a collection of posts such as a contest or an awareness campaign.
Instagram - Relevant Hashtags Can Help
Hashtags can help if you use the correct ones. On Instagram, you are able to "follow" hashtags - so be sure to use relevant hashtags that are commonly used by people in your area. If you are not sure what hashtags to use, here are a few strategies. Typically we recommend looking at what your potential clients or your competitors are using. Tapping on hashtags is also a great way to discover trends and potential real estate prospects.
Linkedin and Twitter - Use for Discovery
Hashtags on LinkedIn and Twitter can be used similarly. There are conversations taking place with a large population of people using the same hashtag. You can utilize these hashtags in your posts, or do a search for specific hashtags to find users that are already talking about that specific topic. #DallasRealEstate for example.
TikTok - Not Important
With TikTok, your video can show up in the search results based on the caption you use. So it doesn't matter if you type "Real Estate" or "#RealEstate". The majority of your video views will either be from followers or the For You Page. It's more important that you utilize other methods to be featured on the For You Page.
---
Ramp up your social presence today! Click below!