Z57 reviews show that Z57 has a quality product at a quality price. There is no other company in the real estate space that is offering a comprehensive solution for real estate professionals that includes the impressive suite of products and services Z57 provides. From revolutionary one-on-one training to social media solutions to websites, we've got it all. As an added bonus, all of our programs come with unlimited support.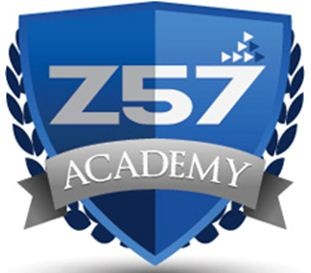 ■ Why Z57? Two words – Z57 Academy – a revolutionary training program designed to teach you much more than general marketing skills. You'll learn industry-specific real estate marketing strategies based on current marketing trends proven to help you generate leads, drive traffic and close sales.
■ Powerful built-in tools: Z57 offers a marketing platform full of easy-to-use marketing tools guaranteed to produce results. Create offline listing fliers with QR Code integration with just a couple clicks of a mouse or build a single property website for your listing in five minutes flat! Once you get started with Z57, you'll wonder why you did things the hard way for so long.
■ Importance of mobile marketing: Z57 reviews show that our mobile marketing tools, including fully optimized mobile websites, are one of the most favored utilities in our internet marketing packages. As a real estate professional, offering tools that effectively reach your mobile market in an increasingly mobile world gives you the upper hand in connecting with a much larger pool of prospective leads.
■ Monitor what works and what doesn't: Our analytics tools will show you which of your marketing plans are performing the best for you – helping you to better understand your market and identify the most effective ways to reach prospects and convert them into clients.
■ Social Marketing: Social media is a hot topic in the world of marketing today and our custom Facebook solutions will help you make the most of promoting in the social space. Your fully branded Facebook Timeline comes with built-in tools designed to keep your clients engaged and drive traffic back to your website.
The most recent Z57 reviews show that clients are excited about working with a company that has consistently been on the cutting edge of new training and technology. We asked one of our clients, who is a graduate of Z57 Academy, to share her advice to real estate processionals seeking real estate success. "Honestly, it's hard not to capitalize on [Z57 Academy's program] if you just do it. It's a simple program. People tend to get worried about it and make it harder than it is. Follow the program and you'll succeed. It's that simple." – Amy Williams – Realtor®


---
Read this Z57 review by an MLS industry leader.
Contact Z57 today to learn more about Z57 Academy and how you can make your business wildly successful.