Are you looking for a unique way to connect with your followers, and be likable before you even meet them? A fantastic way for real estate agents to accomplish this is with online video. There are a couple of right ways to do it, and a few wrong ways. Here are a few tips that can help you in 2020.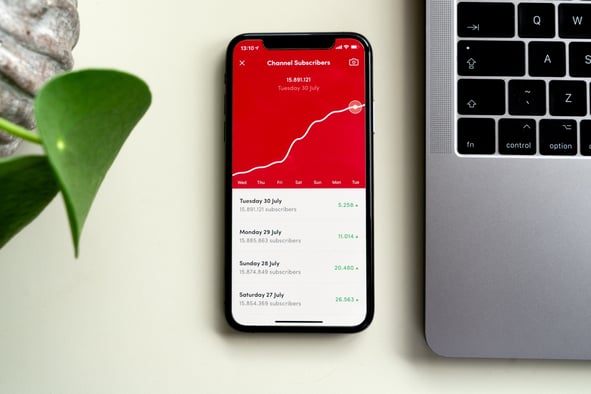 How to Grow a Real Estate YouTube Channel in 2020
1. Elaborate on a Successful Video
Did you happen to have a video perform noticeably better than others? Dedicate some time to create more videos surrounding that topic. If it so happens your blogs about FSBOs is generating a lot of views and comments, maybe you can make more videos about that.
2. Create a Community with Your Channel
This is a great excuse to network and expand your sphere of influence. You can collaborate with out-of-town real estate agents or businesses trying to grow their following with YouTube. Let them talk about their expertise to help cross-promote yourselves. You can talk about real estate on their channel. Or have an open forum in your comment section by asking questions within your video for you audience to answer. The more people you network with, the more views you can generate.
3. Start a Series
Instead of making a "one and done"-type video, try making a series of videos that follow up with each other in a serial order. Have cliff hangers like "learn more about this, in next week's video" to keep your viewers engaged and looking forward to the next video. This will create more consistent views. Furthermore, the title of your series can make your real estate brand stand out in your prospect's mind.
4. Check Your Ego at the Door
You may have been in the business for 35 years, but that doesn't mean that everybody knows who you are - this especially applies for the younger demographic just entering the ripe age of home ownership. See what some of the new guys are doing, and don't be afraid to continue to learn what it takes to expand your reach on the internet.
5. Aim for Engagement, Not Views
While views are great, that might not mean as much as you think. What you want is engagement - specifically subscriptions, comments, website visits, or follows on your other social channels. You still want views, because the casual viewer might subscribe to your channel and eventually work with you. However, engaged users are the ones that are more likely to list their home with you - or use you as an agent.
---
Ramp up your social presence today! Click below!