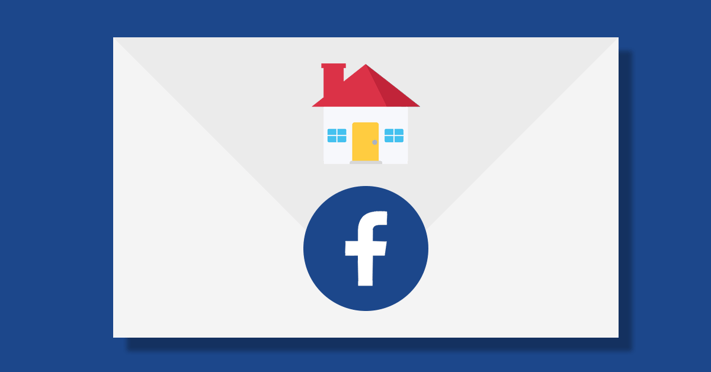 In this article, I will share best practices for sending Facebook Business Page invites to help you convert the most friends into followers on Facebook.
Sending Facebook Business Page invites takes a little more strategy than you'd think. You might think it's like inviting people to a party - it's not. Unlike parties, consumers get invited to like Facebook Business Pages a few times a week. Since Facebook Business Page invites are frequent and abundant, you will most likely be unsuccessful if you invite your audience through an invite or email blast. You only get one shot at sending your invite - Facebook won't let you send an invite to a friend twice - so you have to get it right the first time. So what's the best strategy for sending out Facebook Business Page invites?
The Best Strategy to Send Real Estate Facebook Business Page Invites
1. Set Up Your Facebook Business Page
Don't press that send button yet, you need to set up your Facebook Business Page first! Why? When you invite someone to your page, they will explore your page and content like your listings, reviews, business details, website, and marketing tools. They can't explore this information if it isn't there yet, right? Once you've created your Facebook Business Page, fill out the About section with your biography, business address, contact information, website, and hours of operation. If you can, ask one of your past clients if they can leave a review on your page. If you have an active listing, create a listing post. If you have a home search, add that tool as a tab or create a post and pin it to the top of your news feed. (Z57's PropertyPulse software can do this for you!)
You can use this Facebook Checklist to guide you through your initial set-up, weekly, and monthly tasks >>>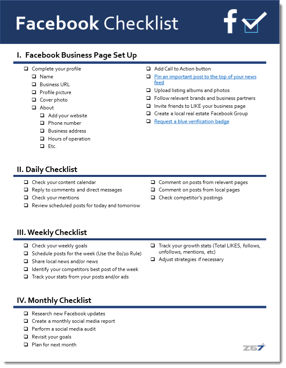 2. Segment Your Audience
Odds are, you don't have the same relationship with all your friends on Facebook. There are different stratospheres such as family, close friends, friends, acquaintances, and friends of friends - and of course Ex's. Each of these groups will accept your invitation at different conversion rate: with "family" converting at a higher rate and "friends of friends" converting at a lower rate. Therefore, to send Facebook Business Page invites successfully, you must build your following through your closer relationships first. Why? Because your "friends of friends" won't accept your invitation unless you've built a following and some social authority. Follow the instructions below to segment your Facebook audience:
Group your Facebook audience into 5 segments: Family, Close Friends, Friends, Acquaintances, and Friends of Friends
Send your Facebook Business Page invite to your Family group
Wait a few days or a week
Send your Facebook Business Page invite to your Close Friends group
Wait a few days or a week
Repeat (Steps b – c for the remaining groups)
Notes: Try to send between 10 – 25 invites per day so you can adequately personalize and follow up with them
3. Personalize Your Invitation
Facebook doesn't have the capability to send a message with a Facebook Business Page invite, but there's a way around it. Once you've sent your invite, send a direct and personalized message with an explanation to them. You can say, "I wanted to let you know I've started a Real Estate Agent Facebook Business Page and I would really appreciate it if you liked it! I know you'll love my page because I will keep you in the loop about our local real estate market, industry trends, and local news/events to help you get to know our city better and to get involved in the community!" Of course, you should add your personality to the message, have a service-oriented mindset, and be genuine!
4. Send Your Invitations
Now that you've set up your Facebook Business Page, segmented your audience, and personalized your invitation, it's time to send out your invitations. Keep in mind, try to send between 10 – 25 invites per day so you can adequately personalize and follow up with them. You as your page grows, you will have more friends to invite, so check on your invites periodically.
Not sure how to send Facebook Business Page invites? Here's a tutorial >>>
5. Follow Up With New Fans
Once your Facebook Business Page invites are accepted, send another direct message thanking your new followers for their like. Let them know that you appreciate their support and that you're always a message, comment, or call away if they need assistance in real estate.
Facebook Business Pages are saturated and abundant, so you need to be strategic when sending them out. To give yourself the best chance of converting a friend into a fan, set up your Facebook Business Page, segment your audience, personalize your invitations, and follow up with your invitees. Send invites to close relationships so you can build your audience before inviting passive relationships. If you follow these steps, you should convert about 8-10% of your friends into fans – above the 5% acceptance average.
Ready to for more advanced Facebook strategies? Check out these articles:
---
Want to Learn More About Our Social Profiles?

Request a FREE DEMO to see how Z57 can help you generate new listing leads.