The first brand that you can recall, in relation to a product category, has established top of mind in your brain. For example, if someone asked you to name a tissue brand, you might say Kleenex; or if you asked a friend to borrow lip balm, you might expect ChapStick. As a real estate agent, you need to establish top of mind with your sphere of influence to increase referral leads and word of mouth to grow your business organically. Wouldn't it be amazing if someone overheard the word "real estate" and immediately thought of you?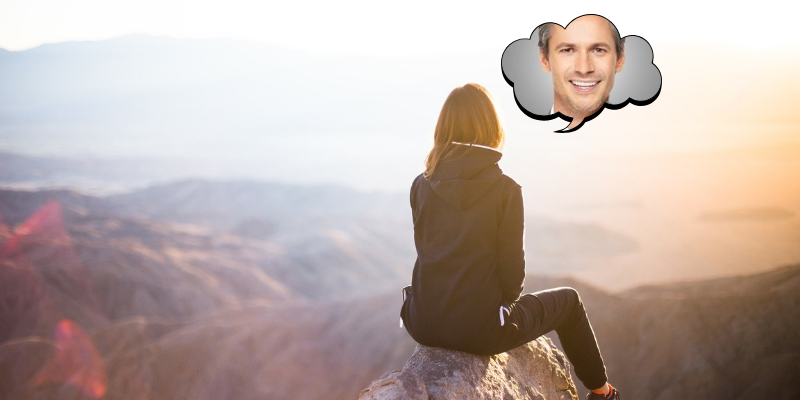 In this article, we will examine 4 different strategies to keep top of mind with past real estate clients without sounding desperate. These strategies include reaching out on holidays and important dates, posting and researching with social media, hosting an event and emailing newsletters.
1. Holidays and important dates
Calling, texting or emailing on holidays and important dates are perfect opportunities to keep top of mind with your past clients. You should reach out on national holidays that everyone celebrates such as New Year's or Independence Day. On a more personal level, you can reach out on important dates such as a birthday and home buying anniversary. Leverage the information that you know about them for effective personalized messages.
Your message will be more effective when it is personalized, relevant and unique. For example, if your past client is a veteran, show your appreciation for their service by wishing them a happy Veteran's Day. If they're an Office Manager, you can wish them a happy Administrative Professionals Day on April 24, 2019. Imagine if someone wished your pet a happy birthday or wished you a happy half-birthday, wouldn't you remember that because it stands out?
NOTE: Remember to be genuine! A good quote to live by, "I don't make my friends my clients, I make my clients my friends." Reaching out will feel natural when your clients are your friends, but most importantly you will have top of mind and an evangelist for your business .
2. Posting and researching with social media
Make sure your past clients, current clients, leads and prospects follow your social media accounts so you can keep top of mind. You should be consistent and follow the 80/20 Rule where 80 percent of your content is personal, interesting or valuable, while the other 20 percent is business-related.
You can also use social media to keep up-to-date with your past clients and keep an eye out for important events. If you noticed they went on a vacation recently, text them and ask them how it was. If their child just graduated, congratulate them on being a good parent. If they love Italian food and a new Italian restaurant opened down the street, ask them if they've tried it or ask them to check it out with you!
3. Hosting an event
You can host a client appreciation event at your house, office or anywhere exciting (try to pick a convenient location for your past clients). You could host an event at a restaurant, buy them a drink or an appetizer and catch up. Is there a new family movie coming out like Ralph Breaks the Internet? You could try renting out a movie theater and invite your past clients for an exclusive movie night. Ask them to bring a friend who might need your help.
Your client appreciation event is more than that - it's a party and an opportunity to generate referral leads. Thanksgiving and the holidays are perfect opportunities to host a client appreciation event but you can throw one any time of the year.
4. Emailing newsletters
Emailing a newsletter once a month is not only an effective way to keep top of mind, but it's also a way to share valuable relevant information such as monthly events, new listings, local news, homeowner tips, home improvement tips and more with your leads and past clients.
You will not need to work as hard to grow your business the better you are at implementing top of mind strategies. Without coming off as desperate, you can keep top of mind with your past clients by reaching out to them on holidays or important dates, by consistently posting to social media and contacting them on events or vacations, by hosting a client appreciation event, by emailing monthly newsletters - or all of the above! When implemented top of mind strategies successfully, you will be the first agent they recall when they hear anything related to real state. With top of mind established, you will increase word of mouth and drive organic leads to grow your real estate business.
---
Keeping top of mind with your sphere of influence is easier with automation!

Try the Social Auto-Poster free trial and automatically post enticing content to your Facebook page.