Thanksgiving is coming up! And like other holidays, real estate agents don't get paid time off. So now you are left to choose between spending that time with your family or spending that time cultivating your business. What if there was a way to do both?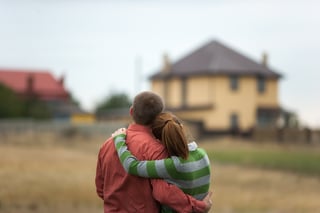 There are so many tools that real estate agents can take advantage of to nurture their real estate leads, it is almost overwhelming. With Z57's PropertyPulse product there are plenty of steps you can take this week to ensure you can spend time with your loved ones (or your in-laws) this Thanksgiving break. You might be able to do this with other tools, but PropertyPulse has all your bases covered when it comes to holiday marketing:
How to Leverage Automation in Your Online Marketing:
Email Scheduling Tool
Do you really want to spend time sitting in front of your computer writing emails, when you can be sleeping early to wait in line for Black Friday to get that $20 HDTV? You likely would prefer to do neither. While we can't wait in line at Best Buy for you, we can help you write an email today, and send it out on Thanksgiving using our Email Scheduling Tool.
Email Yourself Reminders
One trick some of our agents do is add themselves as a lead. This is to make sure they can receive the email communications being sent on their behalf. They also use this to email themselves reminders. Fun examples are letting yourself know when a lead will be in town, available for a showing, or to follow up with a client you helped close a deal with 6 months ago. There are also voice-activated smart devices you can use to set yourself reminders during the break.
Facebook/Twitter Scheduling Tool
Using PropertyPulse, you can schedule posts ahead of time to post at the date and time you decide. Be creative with your future posts. Share a picture or infographic. Post a "Happy You're Welcomesgiving" status. Share links to local charities. If you schedule 3 posts for the week of Thanksgiving today, you can stay away from the computer during that week! Let's make your life easier.
Facebook Auto-Poster
PropertyPulse also will automatically post for you. So even if you don't schedule any posts, we have you taken care of. Real estate articles will still post. Lead capture forms will still post. And even some engagement posts will occur during that week. Seriously….relax that week!
If you aren't using PropertyPulse yet, you are in luck! We are offering a free 30-day trial that will take care of your real estate marketing through Thanksgiving!
---
Click below to sign up for your free trial!