What's the point of uploading a video if nobody is going to see it? You can have the fanciest real estate video ever produced, but if nobody has the pleasure of viewing it - you might as well keep it on a VHS tape at one of the few Blockbuster stores still open.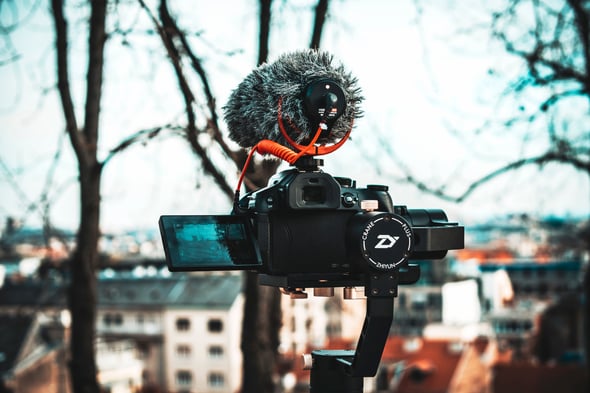 Here is What You Need for a Viral Real Estate Video
1. Make a Good Video First
In order to make a viral video, you need to make a video so good that it doesn't need to be viral. Nobody is going to watch a boring video, much less share that video with their friends on social media. Focus on producing a quality video first, then everything else will follow.
2. Make Your Title SEO Friendly
As much as we know real estate agents love branding themselves, branding your video title will not benefit you very much. It will only help if you have established yourself as a local celebrity and people are searching for your name. Instead, use hyper-local google-friendly keywords in your video title. A great example is "What Buyers in Dallas Should Know About the Real Estate Market in 2021".
Ask a non-real estate person for their opinion on the title, as some terms may go over a regular person's head. Make sure your title is easy to understand so somebody will click on it when they see it in the search results.
3. Have a Good Thumbnail
An eye catching graphic will make people want to click on your real estate video. Try to include pictures of people that look like your target demographic. For text on the thumbnail, make it straight to the point - or even clickbait. "Dallas Real Estate DON'TS?!" is a good example for text to include on a thumbnail.
4. Have a Clear Goal
For your real estate video, you'll need to ensure it has a clear purpose. This will make sure people are more likely to watch the entire video, thus earn some brownie points in YouTube and Google's algorithm. Common video objectives are to sell, educate, or entertain. Video ideas for each of those goals can be client testimonials, common buyer questions, or hidden features of the local neighborhood.
5. Evoke Emotion in the Video
You must be relatable. Your on screen personality should be consistent with your real-life personality. With the rise of influencers trying to sell you a product with every Instagram post, people can easily sense when somebody is not being authentic. With having a clear goal of selling, educating, or entertaining - try to evoke the feeling of fear of loss, inspiration, or even happiness.

---
Ramp up your social presence today! Click below!