A quality listing description can incite excitement, motivation, and action. It describes a property in such a way that the reader cannot resist to see it in person. If they do, they will have to contact you for a showing. With more than 90% of home searches starting online - that's the reason listing descriptions are so important and powerful.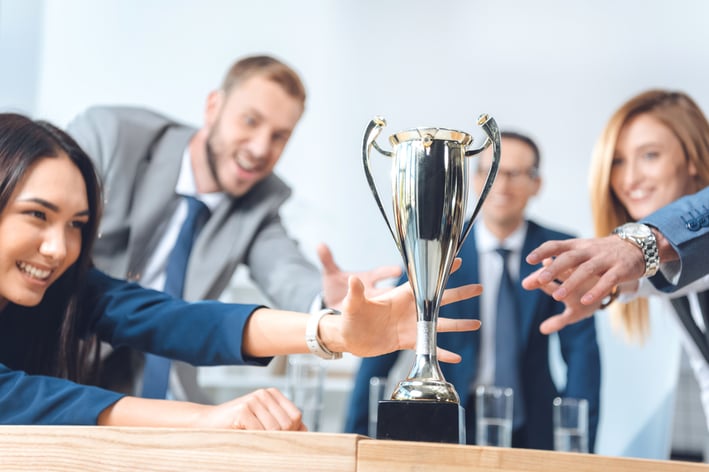 In this article, I show you how to write compelling listing copy to convert more prospects into leads.
1. Be Clear & Concise
Buyers know what they're looking for - so be clear, concise, and include as much details as you can without rambling.
Tip: Use brand names when describing appliances and other amenities
2. Tell a Story
It's not enough to list the details of a home, you need to tell a story in order to be effective.
Tip: Instead of saying, "The house has a kitchen." Say, "The house has a large, open kitchen – perfect for entertaining family and friends during the holidays or any special occasion."
3. Think Local
Be specific and use names when describing the house's proximity to points of interest such as schools, parks, businesses, grocery stores, and restaurants.
Tip: Instead of saying, "The house is near the grocery store." Say, "The house is a quarter mile from the nearest grocery store, Sprouts, making it easy to pick up a cup of sugar when you're short."
4. Build on Success
Ask past clients or other buyers which part of the listing description stood out the most for the home they purchased. Were there memorable power words or adjectives?
5. Review
Read your listing description out loud and pause at the end of each sentence to ensure it makes sense. Is the description comprehensive? Are there spelling or grammar errors? Be sure to find these errors because they could lower your credibility.
According to a Fit Small Business article, below are the top 115 descriptive words to use in your listing description:
Words to Describe a Kitchen:
Built-in microwave
Chef grade appliances
Custom-built
Double-oven
Dry bar
Gas stove top
Gourmet
Granite
Innovative
Island
Maple
Marble counter tops
Stainless steel
Ultra-modern
Upgraded
Words to Describe a Bathroom:
Double vanity
Elegant fixtures
Guest bath
Hideaway
Jack-and-Jill
Jetted tub
Marble bath
Private
Remodeled
Spa
Spacious
Updated
Words to Describe a Living Room:
Beamed wood ceilings
Family room
Window seat
Vaulted ceiling
Designated for entertaining
Well-lit
Wet bar
Family space
Brick fireplace
Sun porch
Words to Describe a Bedroom:
Carpeting
Cozy
Ensuite Bathroom
Fireplace
Hardwood
Intimate
Private
Retreat
Suite
Sunlight
Terrace
Walk-in closet
Words to Describe Interior Design:
Classic
Clean
Hardwood Floors
Minimalist
Modern
Professionally Decorated
Remodeled
Sun-Filled
Wall-to-Wall Carpeting
Words to Describe Landscape & Exterior:
Backyard paradise
Split-level
Skyline view
Cul-de-sac
X-car garage
Fenced
Manicured lawn
Deck
Landscaping
Ranch-style
Wood siding
Gables
Beachfront
Curb appeal
New roof
Porch
Words to Describe Neighborhood & Location:
Close to town
Safe
Centrally located
Schools
Historic
Inviting
Upscale
Close to public transportation
Tree-lined
Walking distance
Prestigious
Gated
Picturesque
Parks
Family-friendly
Words to Describe Price:
Energy-efficient
Investment
Perfectly priced
Priced under value
Affordable
Valuable
Reasonably priced
Priced to sell
Well-priced
State-of-the-art
General Descriptive Words:
Alluring
Pristine
Breathtaking
Detailed
Captivating
Spacious
Bright
Storybook
Beautiful
Refreshing
One-of-a-kind
Desirable
Striking
Must-see
Move-in-ready
Prime
Now that you know how to write compelling listing descriptions, try it with your listings. When you do, don't forget to be clear and concise, to tell a story, to use names when referring to local entities, to build on your success, and to review your description before publishing it.
---
Looking for new ways to generate, nurture, and convert new leads?

Request a FREE DEMO to see how Z57 can help you generate new listing leads.