Do you happen to have a large list of contacts for your email campaigns? How many of those contacts are on Facebook? How many of those contacts are fans of your Facebook Business Page?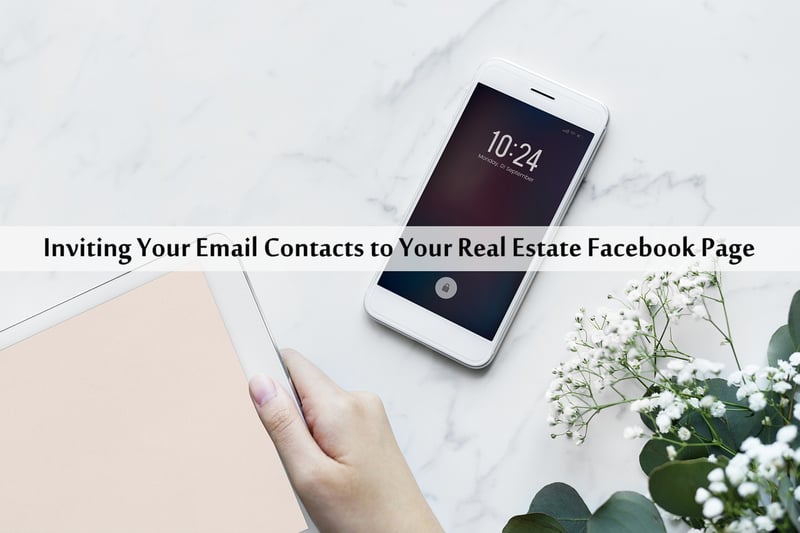 With Facebook surpassing 1 billion users many ages ago, it is hard to find a person who is not on Facebook. Even the most technology illiterate person has a Facebook profile. While there are benefits to email campaigns, there are even more benefits with social media marketing. With email, your correspondence is typically between you and the real estate lead (sometimes their spouse too)..but with social media as a public forum, your two-person correspondence can be seen by the friends of both parties. So now you are speaking with a community, and not just a single person.
Facebook changes their user interface often, and they used to have an option to import your email contacts and invite them to like your page. This feature has been removed, but there are a few other options you can choose.
How to Invite Your Email Contacts to Your Facebook Business Page
Ensure Your Facebook URL is in Your Email Signature
Many agents will have the most basic of information in their email signatures…but many will also forget the importance of adding social media links. Getting prospects to your website is great, but they are not going to stay there forever. If you send them to your Facebook page, they are more likely to come back because they are likely already using it anyway!
Also Update Your Phone's Email Signature
One of the most common mistakes agents can make is sending an email with "Sent from my iPhone" in their signature. That's great that you have an apple product, but how does it help me find a home? Please update your email signature on your phone so your leads can find your website and social profiles!
Send an Email to Your Contacts About Your Facebook Page
Here is the strategy we have found most effective. Send an email. Explain why they should "like" the page. Don't forget that your friends and family are also part of your sphere of influence. They are your biggest proponents, and will be more likely to tag their friends in your posts who are looking for homes. Let your network do the work for you!
A fantastic feature of Z57's PropertyPulse is that we invite your real estate leads to your Facebook page for you. This is one of many automated social media strategies that we have implemented and refined over the past few years. Because what is the point of an autoposting tool, if you have no audience to post to?
---
Want to Improve Your Social Media Marketing? Click Below for a Free Trial!