With the emergence of new platforms such Instagram and TikTok, some real estate agents might question the current viability of having a Facebook Business page. Some agents will claim that they can generate more business from their personal page. Then, what use is it to have a Facebook Business page for your real estate business?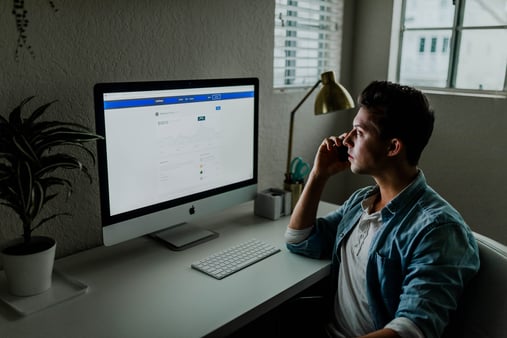 Here is Why You Still Need a Facebook Business Page:
1. To Run Facebook Ads
Utilizing your personal Facebook profile is a great way to generate real estate referrals. However, that is primarily for building your business within your sphere. For those with a small sphere, or wanting to reach a wider audience, ads are necessary. Maybe nobody in your sphere is trying to sell their home - but did you know you can use Facebook ads to generate seller leads?
2. For Boosting Top Performing Posts
You can't boost personal posts. So again that means your reach is relegated to only your immediate sphere and their friends. To reach people within your farming area - you can opt to boost your posts to be seen within their feed! Facebook will alert you when a post is doing better than others, and identify which posts will benefit from a little boost.
3. Prospects Don't Want to Be Your Friend (on Facebook)
Potential home buyers and sellers aren't going to go out of their way to send you a friend request. They are also as likely to accept a stranger's friend request as they are to pick up the phone from a number they don't recognize. However, if they see helpful content on Facebook, they are likely to "like" the page sharing that content!
4. To Ask for Reviews
You can't review a person's personal profile. Your client testimonials can be saved to the top of the page on your Facebook Business page if you ask them to leave you a review on Facebook. Some agents will leverage their Facebook reviews more than their Zillow reviews for gaining social proof.
5. To Leverage Automation
There are many reasons to use a business page, and the last one we will go over today is that you cannot automate or schedule posts through your personal page. Nobody wants to spend all their free time on Facebook.
This is why Z57 developed PropertyPulse to help you get the most out of your Facebook business page. You can run ads + automate your FB posting. Posts are already written for you!
---
Need a quality CRM with lead alerts, tracking, nurturing automated emails and social media posts? Request a FREE DEMO of Z57's software right now:
"From June till October last year, I went from not knowing if I
could survive, to being the top agent in October with top sales, most transactions,
and the highest single transactions." - Linda Hughes