Did you know that there are more than 75 million Millennials in the United States? That's a huge number of people that will be buying homes if they haven't already. This is great for you as an agent because of the sheer number - and as you know, real estate is a numbers game. What you need to consider though, is if your personality will be a good fit for a Millennial home buyer. I myself, a Millennial, am in the process of looking for my first home. Would you be a good match for a buyer like me?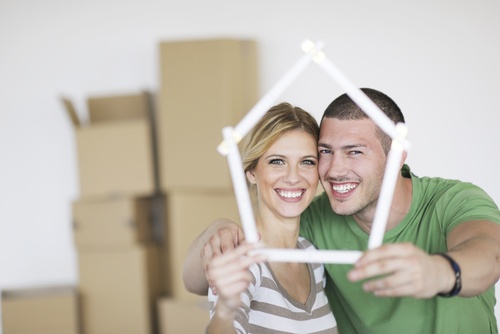 3 Characteristics that Millennial Home Buyers Look for in an Agent:
Be responsive
I have constant access to texting and email thanks to my handy-dandy IPhone. As a first time home buyer, I have a lot of questions about not only individual listings that I come across, but about the overall home buying process as well. That being said, the more responsive you are to my questions, the more at ease I feel. This does not just apply to Millennials - this applies to all demographics of people. Being responsive to our questions lets us know that you want to do everything you can to help put us at ease.
Be understanding
Buying a home is one of the most overwhelming experiences that I have ever gone through. I feel like I constantly have questions about what's next, but I find myself being afraid to ask because I don't want to annoy the agent, or I don't want to feel like I'm asking a stupid question. Be patient with us and let us know that you enjoy working with first time home buyers, and mean it! I am sure that it is much easier to work with someone who at least has some clue about what they are doing, but at one point or another, those clients were also first time home buyers. I personally appreciate when agents take the time to walk me through each step of the process and let me know what is going to happen next so that I can be prepared.
Be trustworthy
The best thing that you can do to help any buyer is be trustworthy. Many people consider Millennials to be "easy targets" to take advantage of because they are not as familiar with the industry, so it can be challenging to gain a Millennial's trust. As a first time home buyer, I am looking for someone who can be a part of a huge step in my life. I don't take that lightly! Being trustworthy means that you are doing what you say you are going to do and making sure that I am getting the best deal that I can get.
Just because you are a real estate agent doesn't mean that you have to take on every client that approaches you, or that you approach. If you know that you are not going to be able to provide your prospective client with the service that he/she is looking for, then be up front about that and refer them to a colleague. There is nothing worse than dealing with a home buyer that you can't stand working with because at the end of that day, that opens the door to getting a bad reputation.
---
Are you struggling to find buyer or seller leads? We can help!